Home
Surname List
Name Index
Sources
Photos
Obituaries
Email Us
Other
Families:
Merck
Gosselin
Renville
Jerome Family, Descendants of Jean Jerome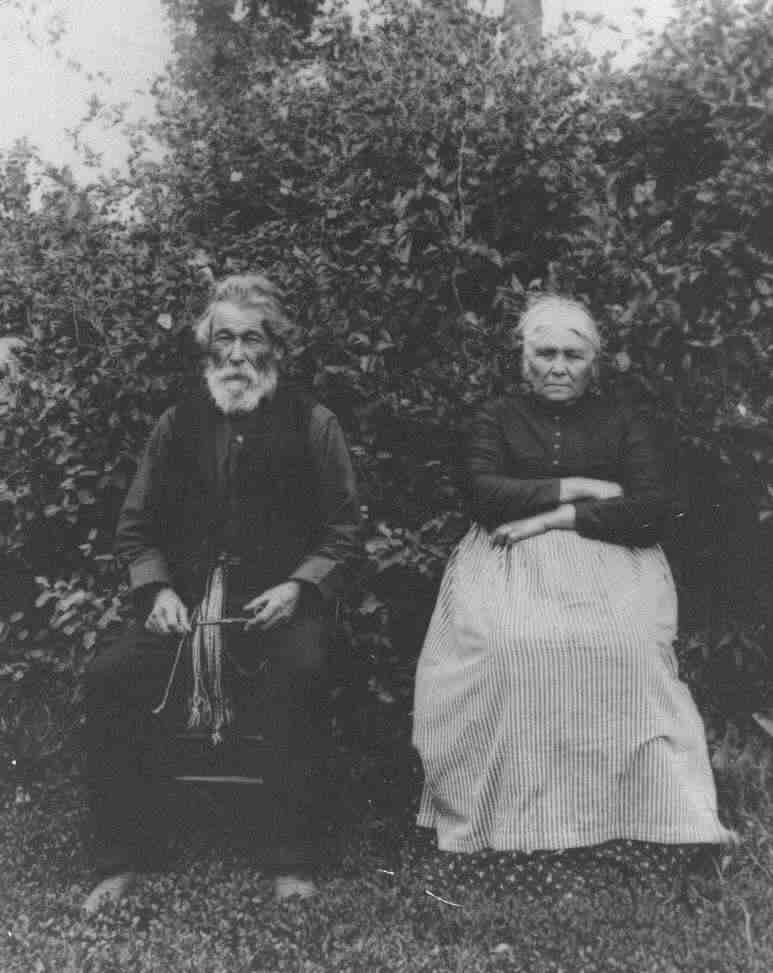 Andre and Marguerite (Gosselin) Jerome


Pictured here is Andre Jerome (1829-1916) and Marguerite Gosselin Jerome (1829-1914), the first settlers in what is now Kittson County, Minnesota. Their photo was selected to appear here because their story typifies the significant role of the Jerome family in the history and development of that part of America now known as Saskatchewan, Manitoba, North Dakota and Minnesota. This website presents my best efforts to document the growth of that family. My mother was Margaret Jane Jerome, granddaughter of Andre and Marguerite and wife of Anthony J. Merck.

The data displayed here was obtained from many different sources. It may include errors which will be corrected when they are found. Obviously, then, it is an ongoing project which will show changes to this website as time goes by.

Data on other related family lines are also presented here. Follow the navigation links listed below. Each of these families is linked in some way to the Jerome and Merck families.

Names of persons now living are excluded from the narrative in order to provide privacy. Upon receipt of requests from documented family members, a complete paper copy of this data can be provided.

Your assistance will be appreciated. Please let us know about anything that should be changed. We will welcome the receipt of documentation of any corrections, additions or deletions that should be made.
---
Created November 16, 2006 and updated 7 May 2013