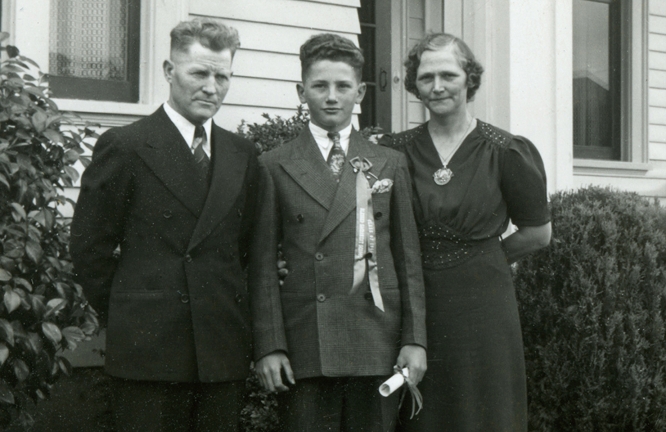 82. Joseph, Melvin and Agatha Merck ( enlargement of# 83 )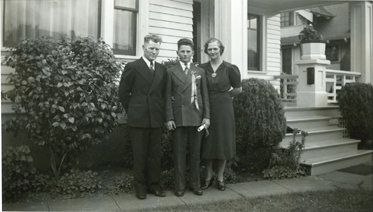 83. Same as #82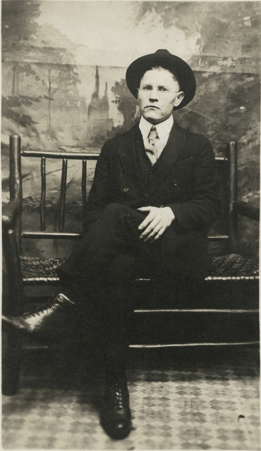 84. Portrait of Joseph Merck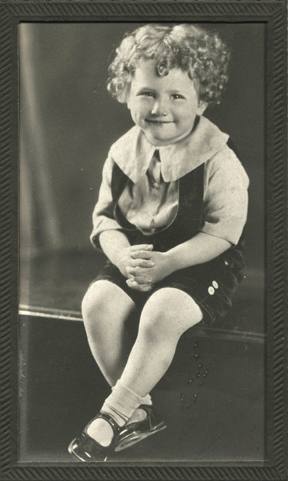 85. Portrait of Melvin Merck

86. Melvin Merck with accordian.
MUSIC AND THE MERCKS Joseph and Catherine Merck were known to love singing, and to sing together in the evening and sing with their children. Felix and Mary Merck also sang with their children. Felix' son John played the accordian as did son Bill, who had the Bill Merck Band with his sons for many years. Melvin Merck played the accordian. John Merck and his daughter Regina played the accordian. Jack Merck played the violin. No doubt there are others not mentioned here. Merck family interest in music continues in subsequent generations.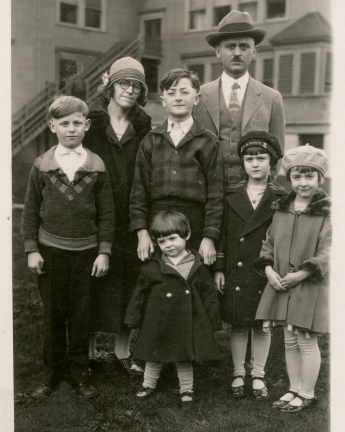 87. LUCY MERCK and husband Florian Deibele. Sons Joe, left and John, center. Daughters Kay in the dark coat and Regina on the right. Son Charles (Bud) in front.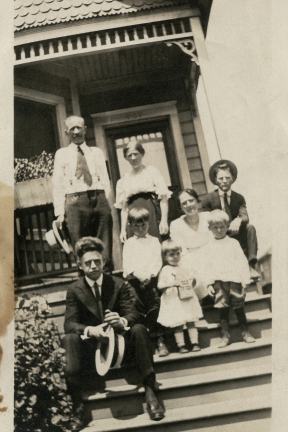 88. Family gathering: Mr. Grau, husband of Mary Magdalene Grau, in white shirt on porch. Standing next to Mr. Grau is Lucy Deibele. Couple seated on the right: Agatha and Joseph Merck. Children: John, Joe and Kay Deibele. Seated below left: Matt Merck.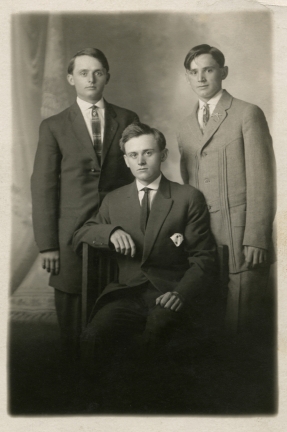 89. Florian Deibele, seated, and brothers: Tony on the left and Joe on the right.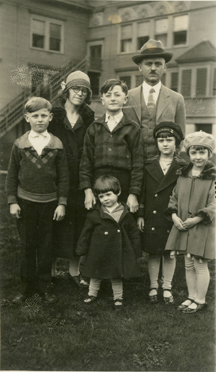 90. Same as # 87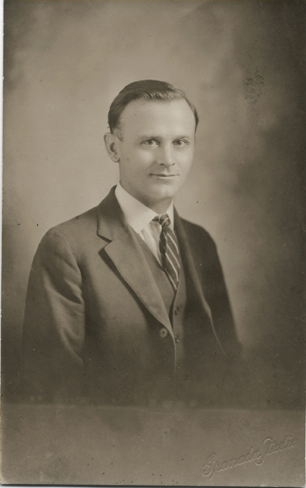 91. Portrait of Florian Deibele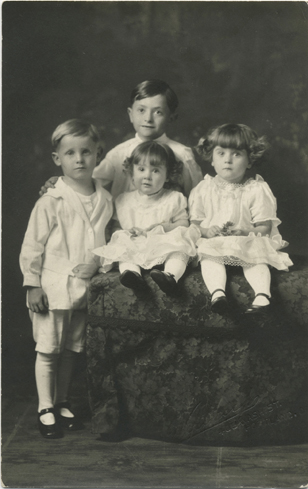 92. Deibele children: Joe, John, little Regina and Kay on the right.

93. Lucy Deibele with son John on his wedding day.
All photos on pages 30 and 31 were scanned from old negatives, except # 101. Most include Lucy and Tony's children.

94. Lucy Deibele and Margaret Merck.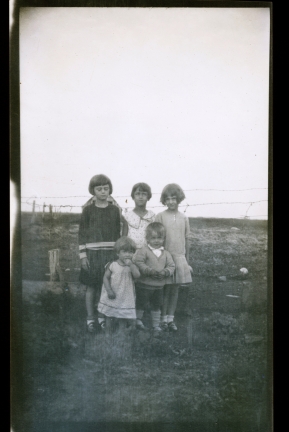 95. Back row: Kay Deibele, Anna Marie Merck, Regina Deibele: other children in front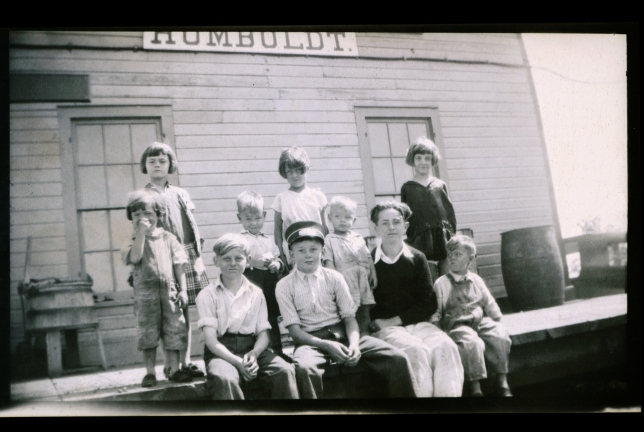 96. Humboldt: Standing; Kay Deibele, Anna Marie Merck, Regina Deibele. Seated in front: Joe Deibele, ?, John Deibele . Young children of Tony.
* * * * * * * * * *

Home | Page 1 | Page 2 | Page 3 | Page 4 | Page 5 | Page 6 | Page 8 | Page 9 | Page 10 | Page 11