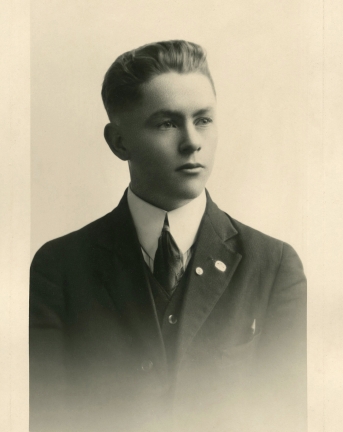 113. Anthony Merck . Portrait seen in picture of Catherine on bench # 48 and 49.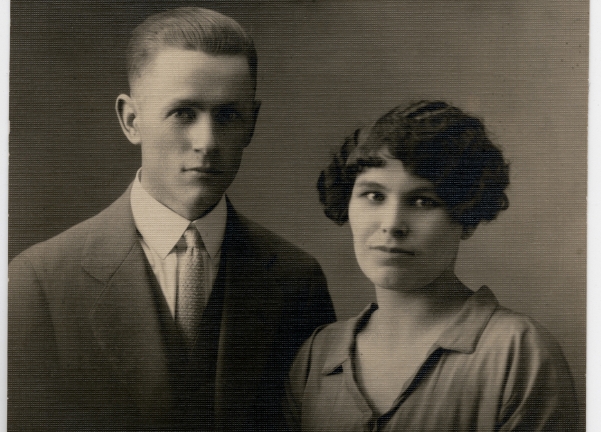 114. Tony Merck and wife Margaret Jerome.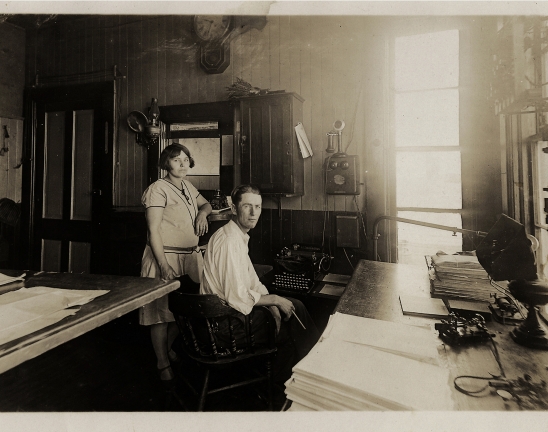 115. Margaret and Tony Merck in depot office.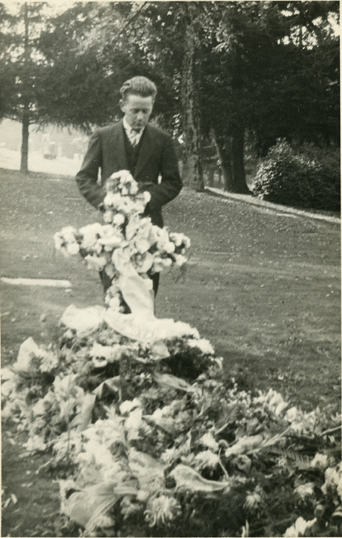 116. Tony Merck at grave of parent in Portland.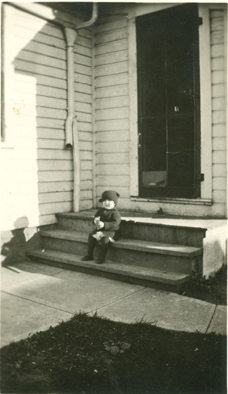 117. Son of Tony and Margaaret.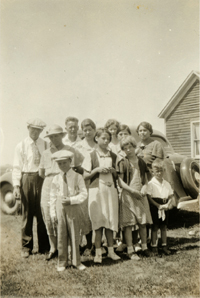 118. Tony and Margaret visit Felix and Mary. Same as photo # 76.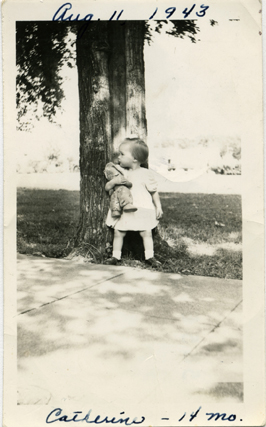 119. Catherine Merck, daughter of Tony and Margaret.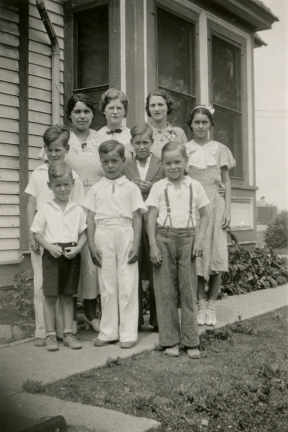 120. Margaret Merck, in back left, with visitors Magdalene Merck and friend Mary Bach. Anna Marie to the right of Mary Bach. Middle row: Leo and Anthony Jr. Front row: Ed , Robert and Mike.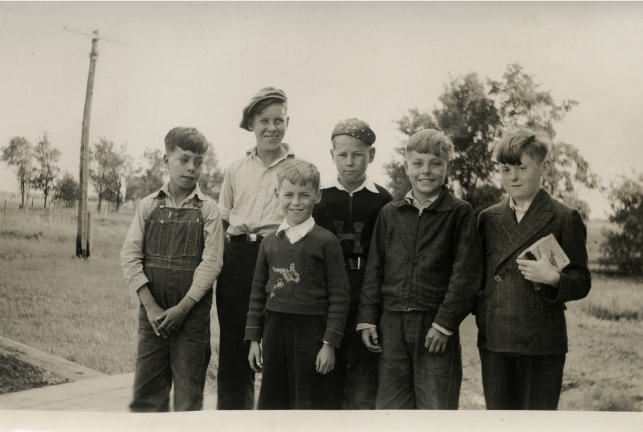 121. Robert Merck, Anthony Jr., Ed in front, Leo, Mike, unidentified boy on right.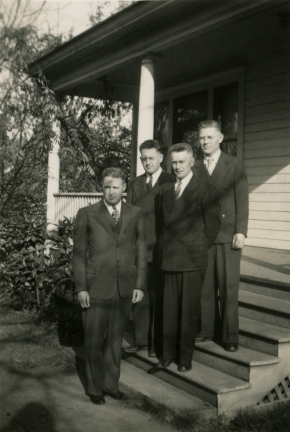 122. Merck brothers on Lucy's porch in Portland. L to R: Jack, Matt, Tony, John.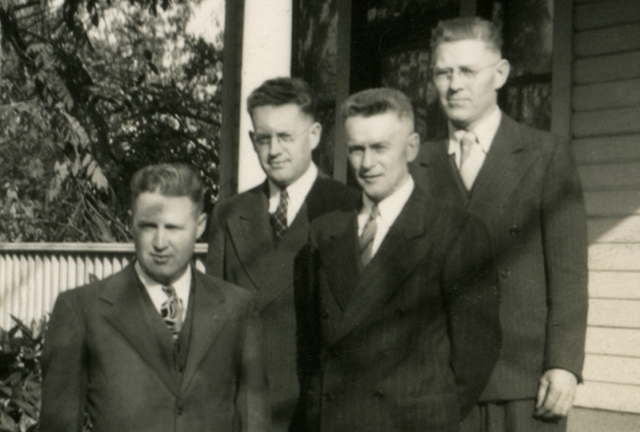 123. Enlargement of # 122.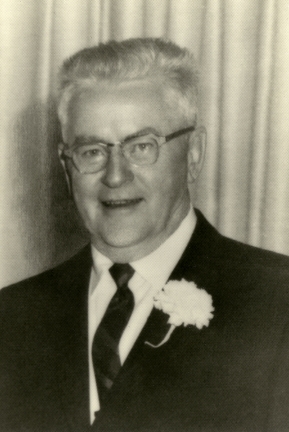 124. Anthony Merck.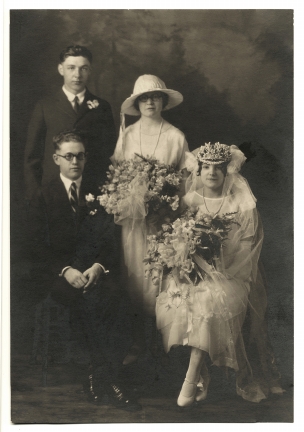 125. MATHIAS (MATT) MERCK and first wife Eva. Maid of Honor, Magdalene Merck. Best man ?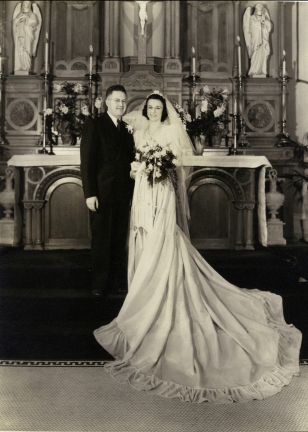 126. Matt Merck and second wife Mary Ann Babich.
| | |
| --- | --- |
| 127. Matt and Mary Ann. | 128. Stephen Rosera and Mary Ann's sister, attendants, and Matt and Mary Ann. |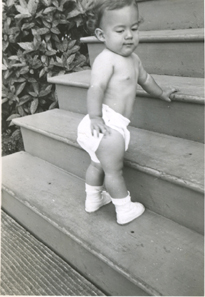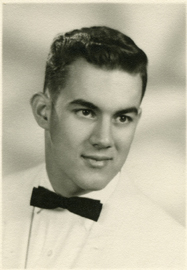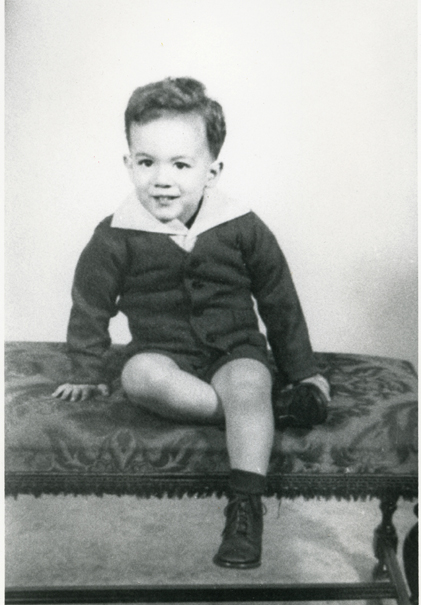 129. 130. and 131. Photos of Richard (Dick)Merck son of Matt and Mary Ann.

* * * * * * * * * *

Home | Page 1 | Page 2 | Page 3 | Page 4 | Page 5 | Page 6 | Page 7 | Page 8 | Page 10 | Page 11