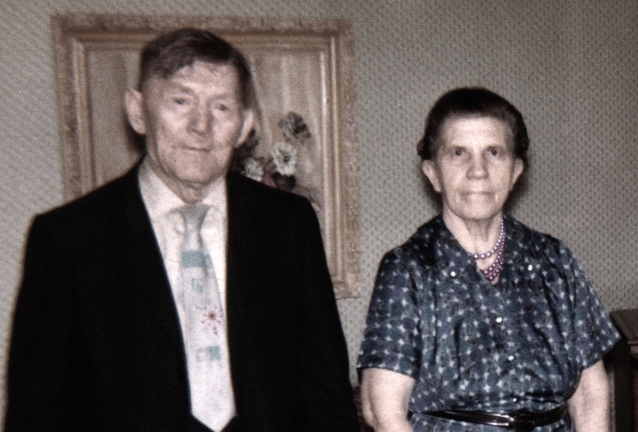 65. Felix and Mary Merck visit in Portland.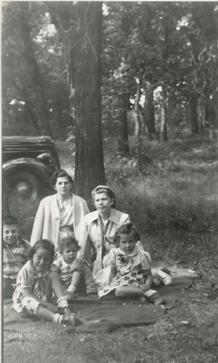 66. Jane and Catherine with children.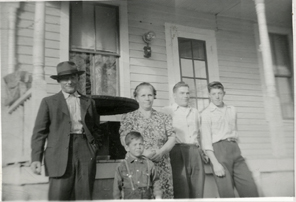 67. same as # 63.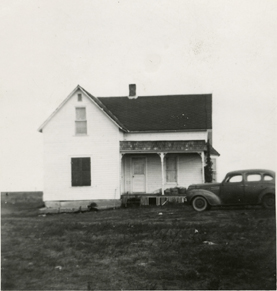 68. Felix and Mary's house on farm north of Granville.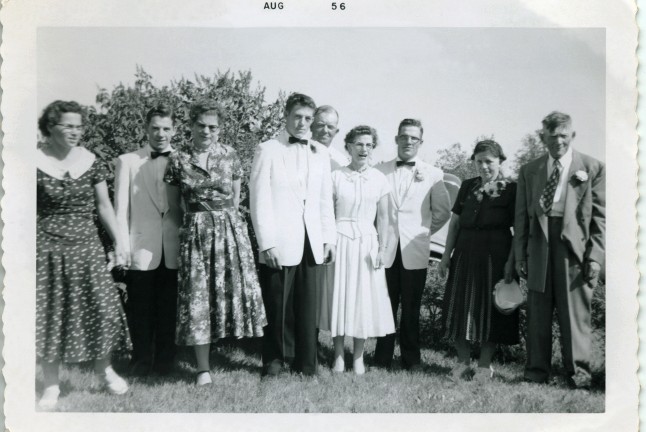 69. Felix, Mary and family at Bill's wedding, August 1956. L to R: Mary, Leo, Catherine, Bill, John, Betty, Joe, Mary and Felix
Photos # 70-75 were scanned from old negatives in Magdalene's photo album. Negative # 74 was identified from a photo sent by Alex Merck in 2007 of him as the infant in the chair. Other negatives of Felix' family were identified based on this image.
| | |
| --- | --- |
| 70. Felix holding Alex, Mary, and Magdalene | 71. Enlargement from # 70 |
| 72. Felix Merck and family, sons John and Joe on the left. | 73. Magdalene and brother Felix. |
| 74. Alex Merck in chair. Joe on left and John with the hat on the right. Apx 1930. | 75. Unidentified photo from group of negatives |
| 76. Photo of visit of Tony and Margaret to Felix and Mary, including Magdalene and several of Tony and Felix' children. Tony's car in background. | 77. Joe, Leo and Bill Merck on farm during 1951 visit of Magdalene and children. |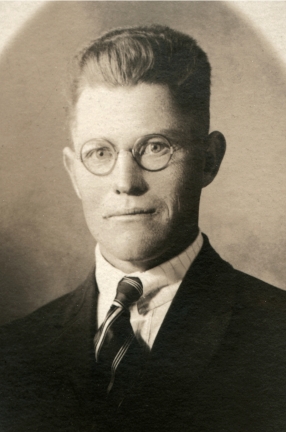 78. JOSEPH MERCK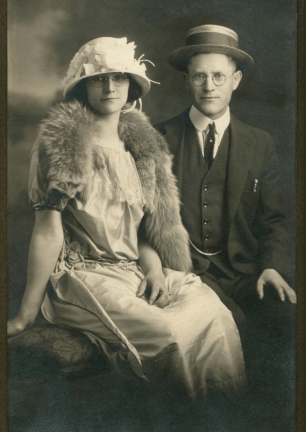 79. Joseph Merck and wife Agatha Schwab
| | |
| --- | --- |
| 80. Magdalene, Barbara, Agatha with son Melvin, Catherine Merck. | 81. Magdalene Merck and nephew Melvin by monkey tree in Portland. |
* * * * * * * * * *

Home | Page 1 | Page 2 | Page 3 | Page 4 | Page 5 | Page 7 | Page 8 | Page 9 | Page 10 | Page 11