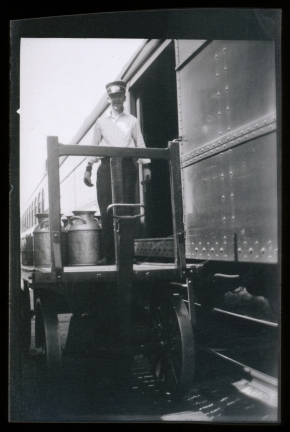 97. Tony Merck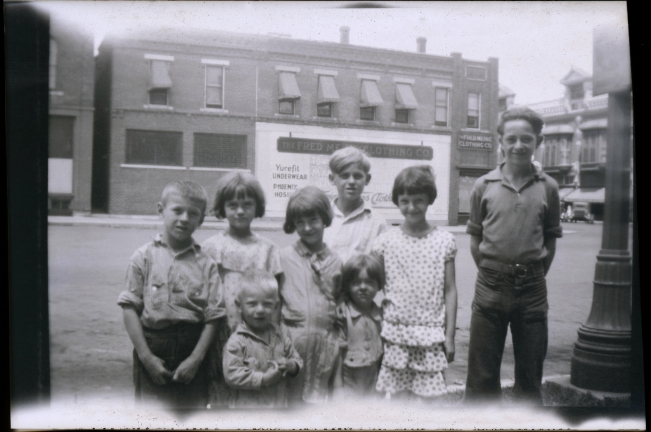 98. Tony and Lucy's children: L to R: boy on left, back row: Kay Deibele, Regina Deibele, Joe Deibele, Anna Marie Merck, John Deibele. Tony's young sons in front?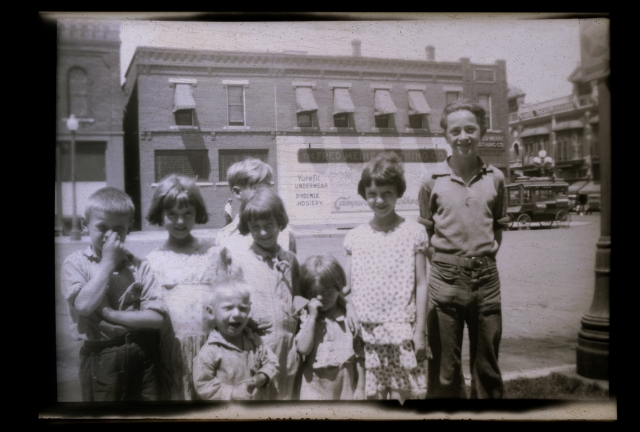 99. Same children as in # 98.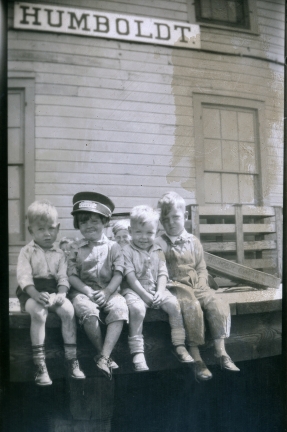 100. Humboldt: Tony's boys. May be Bud Deibele with hat.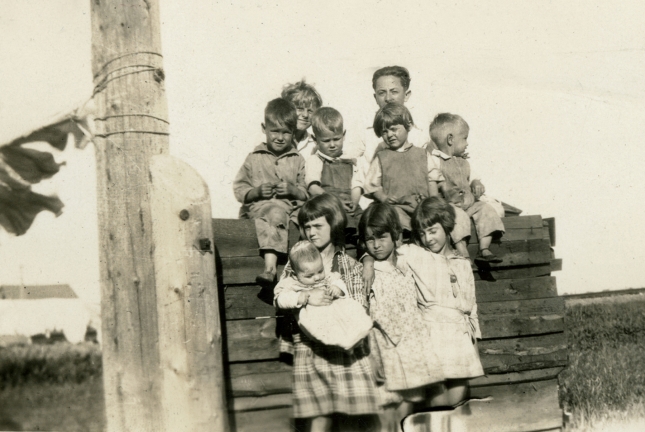 101. Tony and Lucy's children, from a photo, not a negative. Joe and John Deibele in back. Middle row not identified. Front: L to R: Kay Deibele holding infant, Anna Marie Merck, Regina Deibele.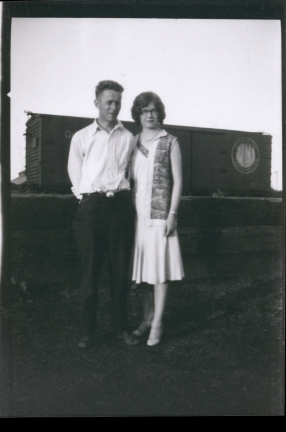 102. Tony and Magdalene, also from a negative.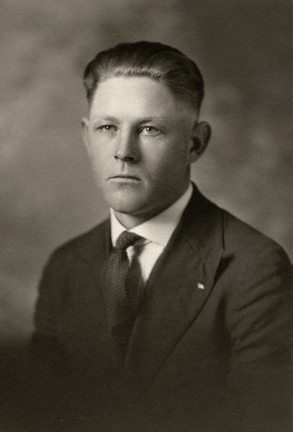 103. JOHN MERCK portrait.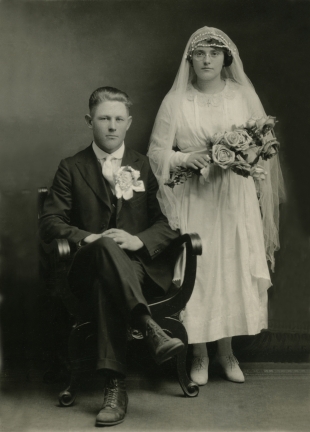 104. John Merck and wife Elizabeth Gefroh.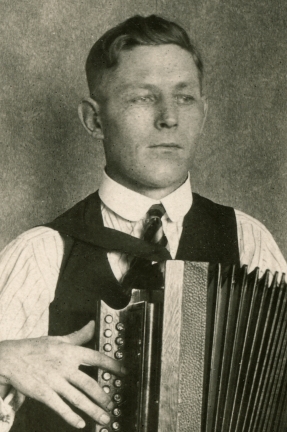 105. John Merck with accordian. Detail from photo # 106.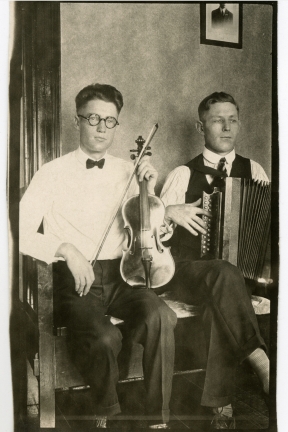 106. Jack Merck with violin, John with accordian, seated on Catherine's oak bench. Portland?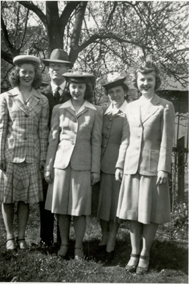 107. John and Elizabeth with daughters Ro, Regina and Kay.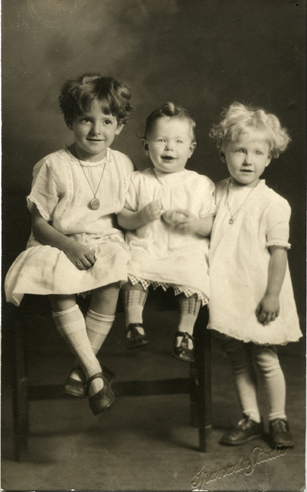 108. Regina, Ro and Kay Merck.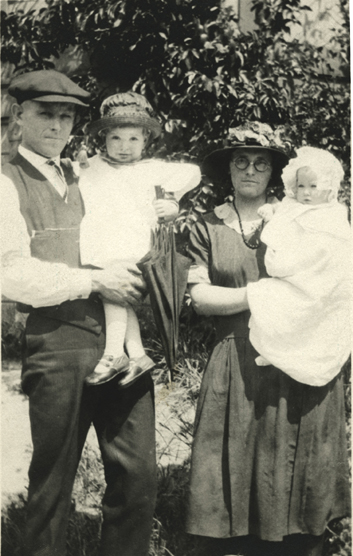 109. John holding Regina and Elizabeth holding Kay.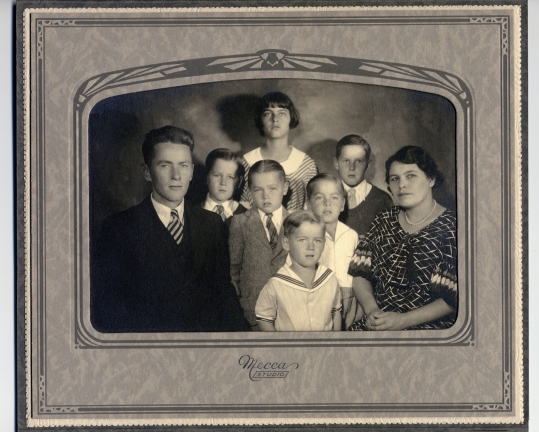 112. ANTHONY (TONY) MERCK, wife Margaret and family. Anna Marie in back. Sons L to R: Leo, Robert Michael, Anthony Jr., Ed in front.
* * * * * * * * * *

Home | Page 1 | Page 2 | Page 3 | Page 4 | Page 5 | Page 6 | Page 7 | Page 9 | Page 10 | Page 11