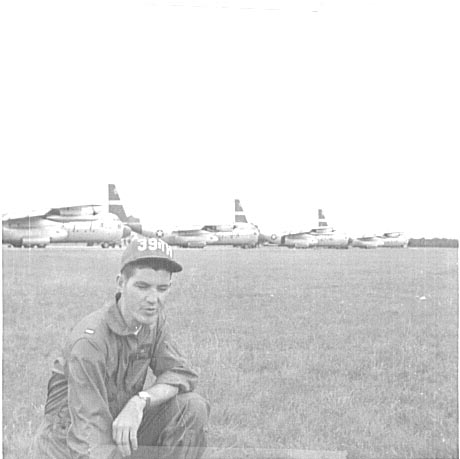 George Vichot, a navigator in the 39th TCS, is pictured while waiting to take off on a mission.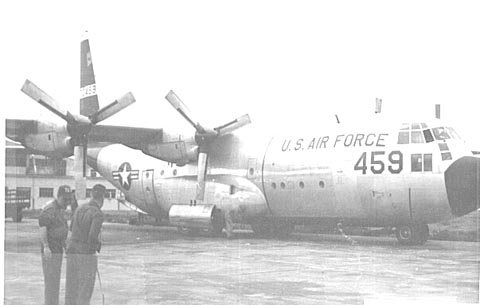 The ground crew is pictured while working on a C-130 to prepare it for a mission.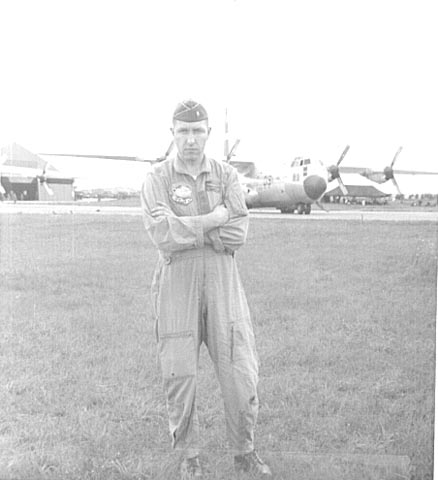 The copilot for C-130 459 stands in front of the C-130 just prior to departing.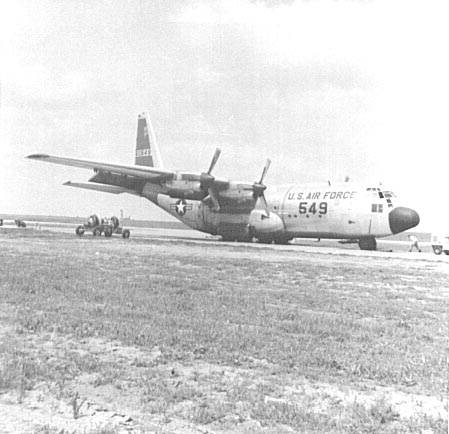 Evreux based C-130 549 is shown on the parking ramp, probably at Incirlik Air Base, Adana, Turkey.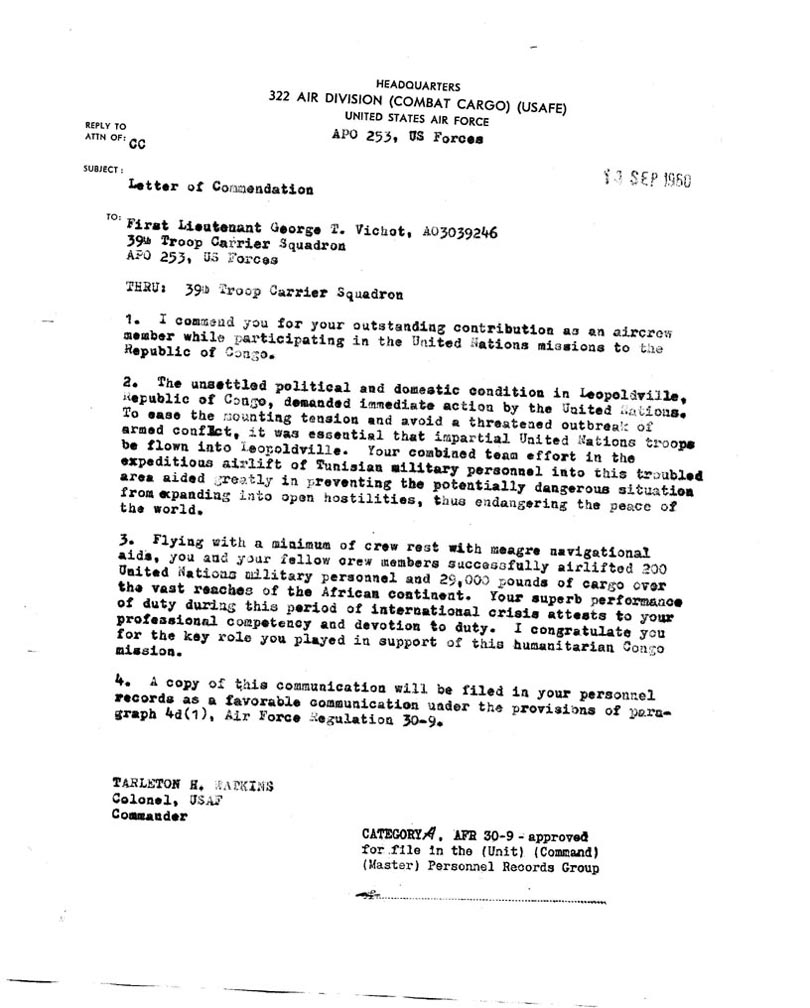 This Letter of Commendation from Colonel Tarleton H. Watkins, Commander of 322 Air Division, dated in September 1960, was presented to 1st Lt George Vichot for his duty performance in support of the Congo airlift.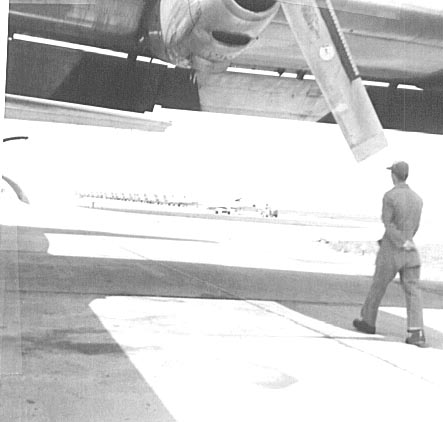 Ground crewman under the wing of a C-130 during a stopover at Bitburg Air Base, Germany. A group of F-100 Super Sabers are parked in the background.