2007 Glenn Cunningham Memorial Award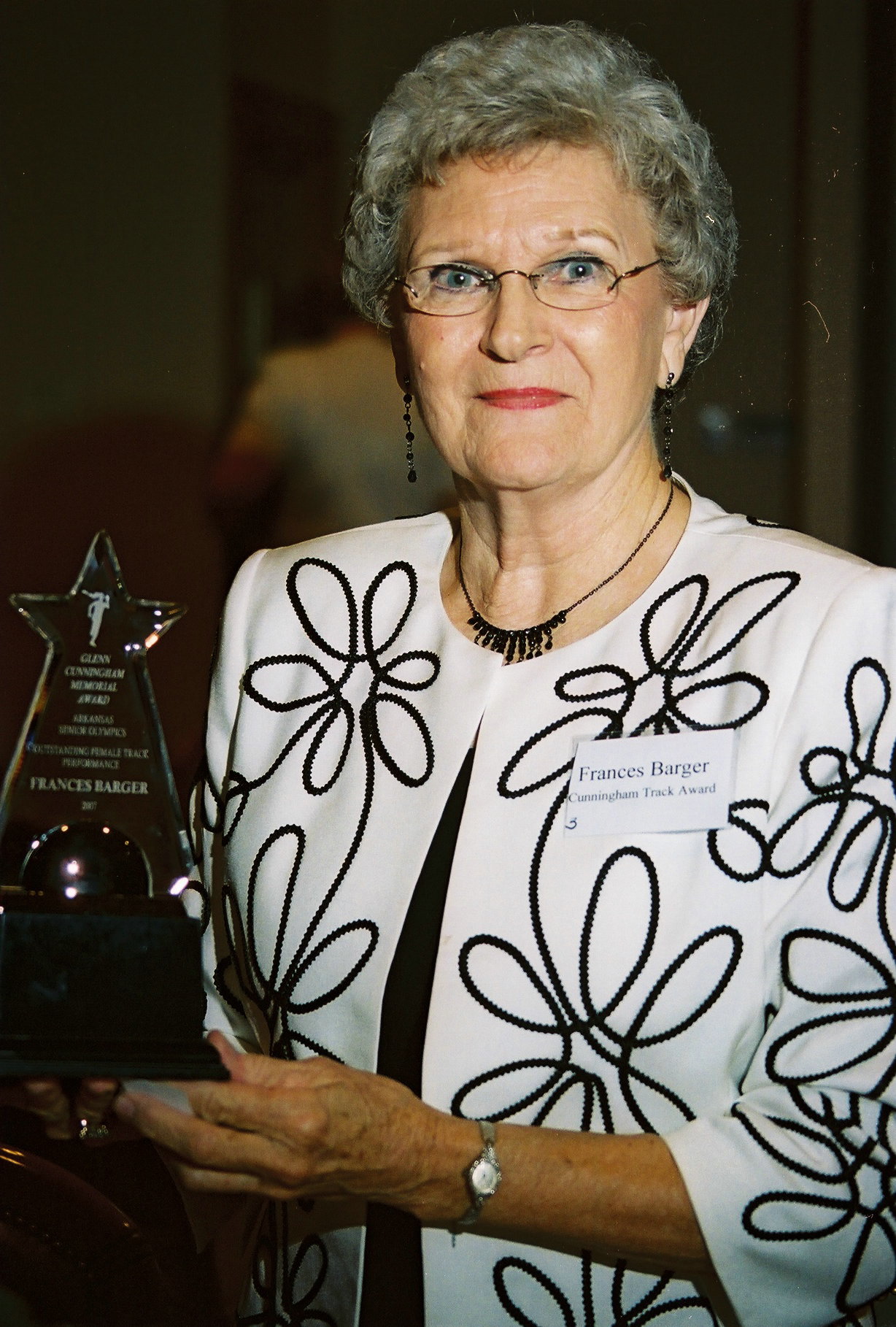 Frances Barger
Frances Barger received the 2007 Glenn Cunningham Track Award for outstanding performance in track events in national and state games. She was also the 2006 recipient.

Glenn Cunningham was the greatest miler of his day. He overcame a serious handicap of being badly burned as a nine year old child. Doctors said he would never walk again. However, years later, he broke the mile world record of 4:6.9 in 1934. Once again he broke the indoor record of 4:4 in 1938. He presented the first award at the Arkansas Senior Olympics in 1988.
Glenn Cunningham Memorial Awards are presented each year for the track performances the preceding year. Athletes are chosen by the following method. The award is for all age groups 50+, male and female. Points are calculated as follows (using only the sanctioned National Senior Olympic running events): Gold medal = 5 points; silver medal = 3 points; bronze medal = 1 point.

Former recipients include "Jim" Sunao Yamanaka, Joan Scarlotta, Henry Hawk, Frances Barger, Roy Davis, Nominah Arthur, David Samuel, Leon McClinton, Elizabeth Gann, Nash Abrams, Betty Whitaker, Jean Schooler (twice), Everette Bolton, Richard Burlson, Shirley Golf, Orlie Parker, Rod Parker, Angie Ransom and Jack Gentry.
Frances, North Little Rock, began doing competitive running in the lat 90's and her first entry in the Arkansas Senior Olympics was the 5K in the Fall of 2000. That race result qualified her to participate at the 2001 Nationals in Baton Rouge, where to her suprise she placed 5th. Winning that award got her hooked on all levels of Senior Olympic competition. Every year since, she's participated in our State Games and has always qualified for Nationals, not only in the 5K road race and the 10K, but in the running events on the track. At Nationals in Hampton Roads VA in 2003, Frances won a bronze medal in the 400 meter race. In Pittsburgh in 2005, she placed 5th in the 800 meter run. This past June in Louisville KY, she placed 5th again in the 800 meter run, and also took 5th place awards in both the 5K and 10K road races. Placing so well in fields of approximately 25 of the top national runners in her age group, she has reason to be proud of her accomplishments as a "late starter" into Senior Olympic competition. She keeps improving with age.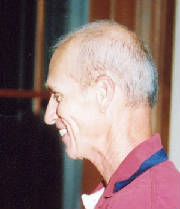 David Cotner
David Cotner of Booneville, Arkansas, participated in 100m, 200m, 400m, running long jump and shotput events. He broke the 200m state record for 50 and 55 year groups, the 400m record for 55 year group, and 100m record for 50 year group. In Louisville KY at the 2007 National Senior Games, David won a gold medal as part of the Arkansas 4x100 meter relay team. He also won a silver medal in the 200m, a bronze medal in the 100m and a bronze medal in the 400m.