PROJECT DIRECTOR

Denise Grace
Denise Grace has worked with non-profits for many years. She has come to us from the Jefferson County RSVP in Pine Bluff, Arkansas where she served five years as Director. Denise enjoys working with seniors and youth. She finds that Arkansas has many wonderfully dedicated volunteers. She partnered with Arkansas Hospice Angel Program in Little Rock, and started a youth program called "Project Smile", where students from high school go into nursing homes to work with terminally ill patients. This program has grown into several other counties including Little Rock.
Her favorite quote of all times is, "Volunteers are the only human beings on the face of the earth who reflect his nation's compassion, unselfish caring, patience, and just plain love for one another." — Emma Bombeck.

Denise is married, with two grown successful daughters, and four grandchildren, which she calls her "peeps".
Email: ddgrace11@live.com Phone: 501-897-0793
VOLUNTEER COORDINATOR

Lisa Strain


Lisa Strain is back as the Volunteer Manager. She just couldn't stay away. She was with RSVP for 6 years before she left for almost a year and now she has started her 7th year with our Company. Lisa has two children who are the pride of her life. She has a daughter who has graduated college and is now in the working world and a son who is attending college in Jonesboro. The greatest blessing about coming back to RSVP is working with the wonderful volunteers. Lisa will split her time working with Pulaski and Lonoke County and Saline and Garland County.
Email: lstrainrsvp@yahoo.com Phone: 501-897-0793
WEBMASTER
Ed Merck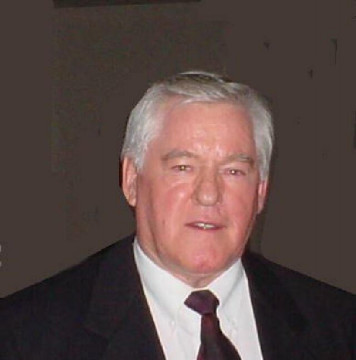 Our website was designed and is maintained by Ed Merck, an RSVP volunteer. Ed resides with his wife in Jacksonville, Arkansas. He is a retired employee of the Arkansas Department of Human Services Division of Aging and Adult Services and from a career as an Officer in the United States Air Force. He is a graduate of Minnesota State University Moorhead and the University of Colorado. He has volunteered his services to RSVP and other non-profit organizations for more than 15 years.
ADVISORY COUNCIL
The programs and opportunities provided by RSVP are enabled by an enlightened group of people who serve as an Advisory Council. Members are shown here.