| | | |
| --- | --- | --- |
| | | Ira Eaker Chapter |
News
Wilmer Plate Honored Twice in Two Months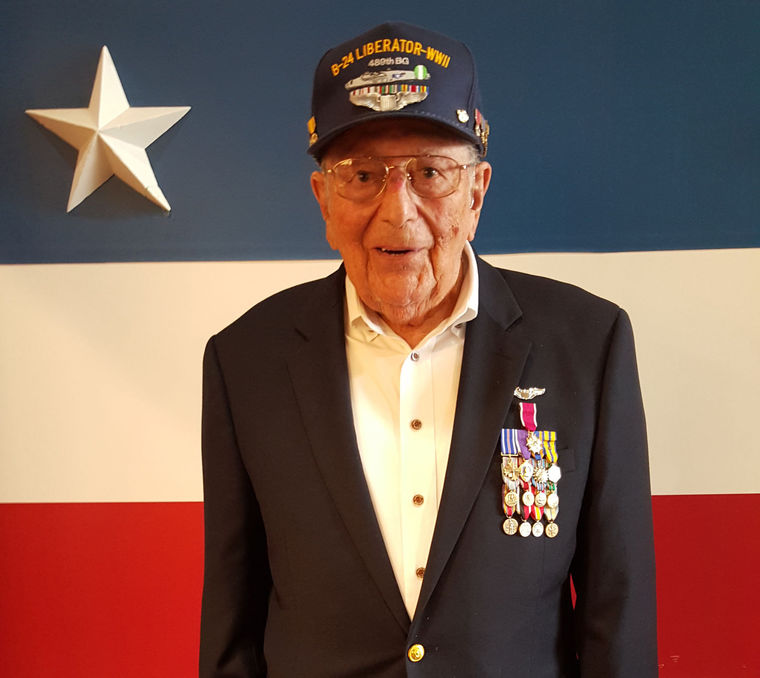 Plate Receives The French Legion of Honor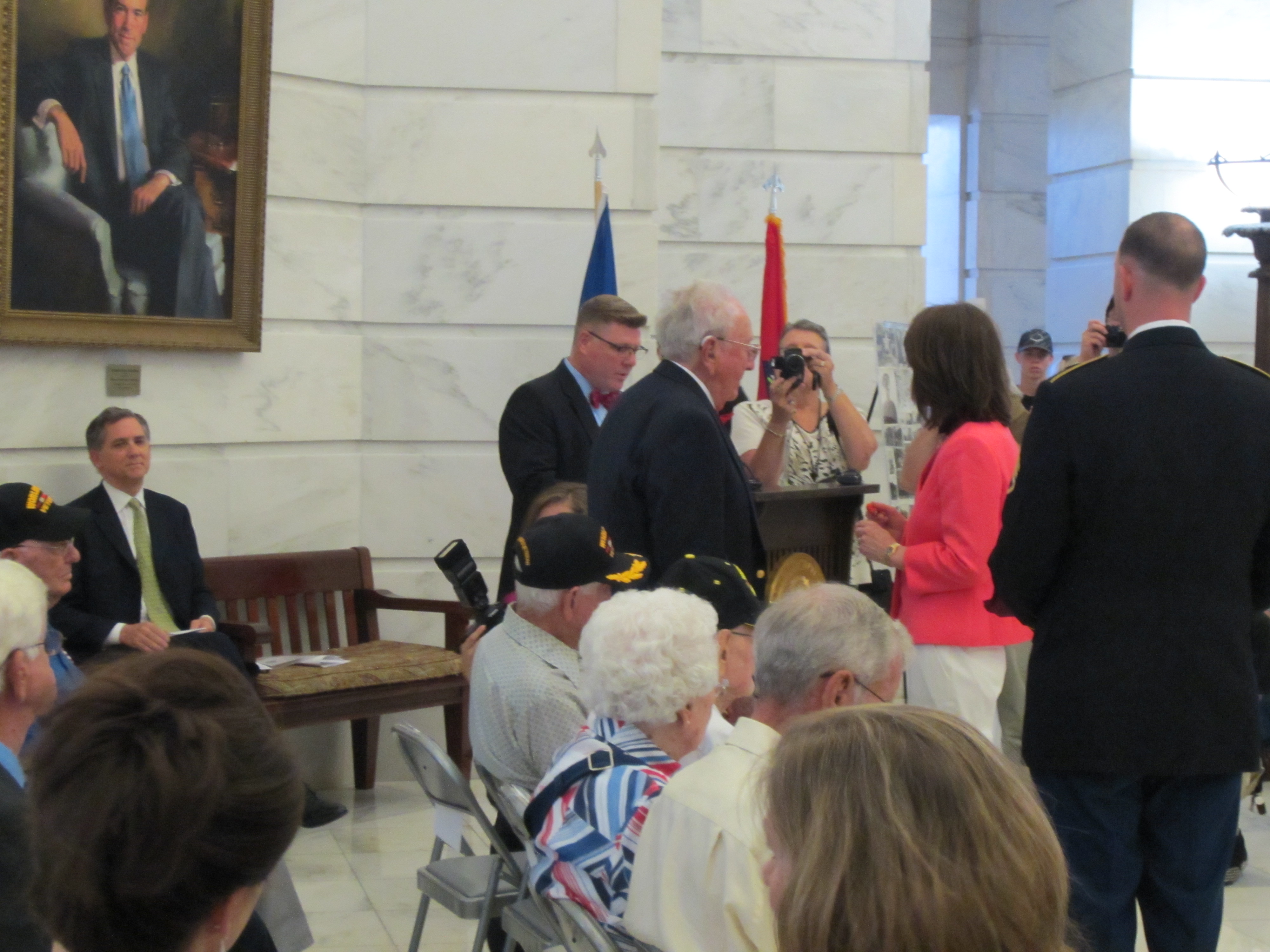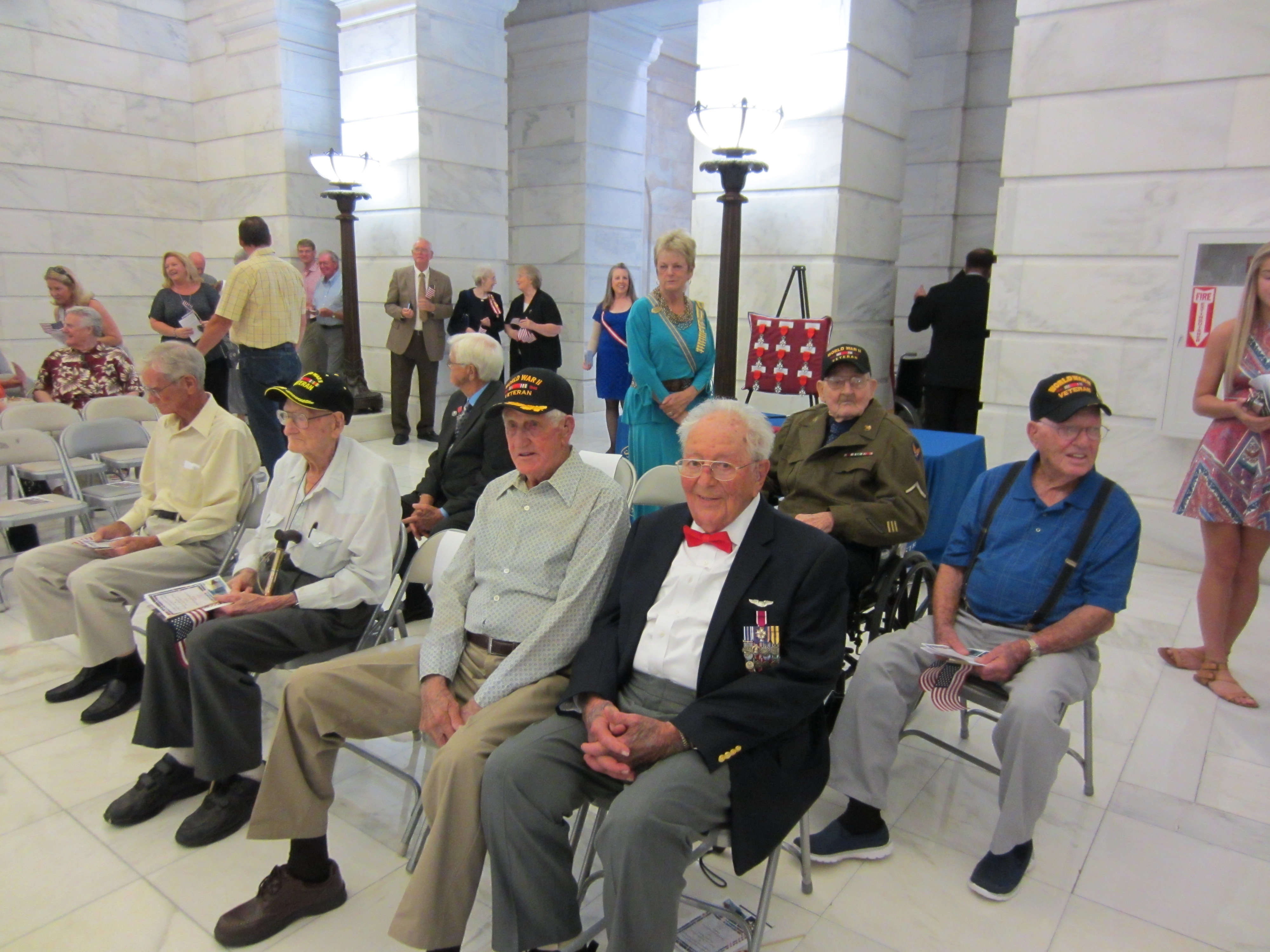 (Left) Honorary French Consul, Beatrice Moore, presented the French Legion of Honor to Wilmer Plate, who was a B-24 pilot with the 489th Bomb Group during the liberation of France during WWII. He wrote of his experiences during that time in "The Storm Clouds of War", published in 2014. (Right) Wilmer Plate is seated with others of the twelve awardees who received the French Legion of Honor during the ceremony at the Arkansas State Capitol Rotunda on 27 June 2016. Approximately 200 veterans, family members and friends witnessed the ceremony conducted by Congressmen French Hill and Rick Crawford.


Wilmer Plate Awarded High School Diploma
Wilmer Plate joined the Army Air Corps in 1942 after the country entered WWII and before he finished high school. On 11 May 2016 he returned to Crane High School in Texas where he was awarded his diploma.


Arkansas Department of Veterans Affairs Honors Davis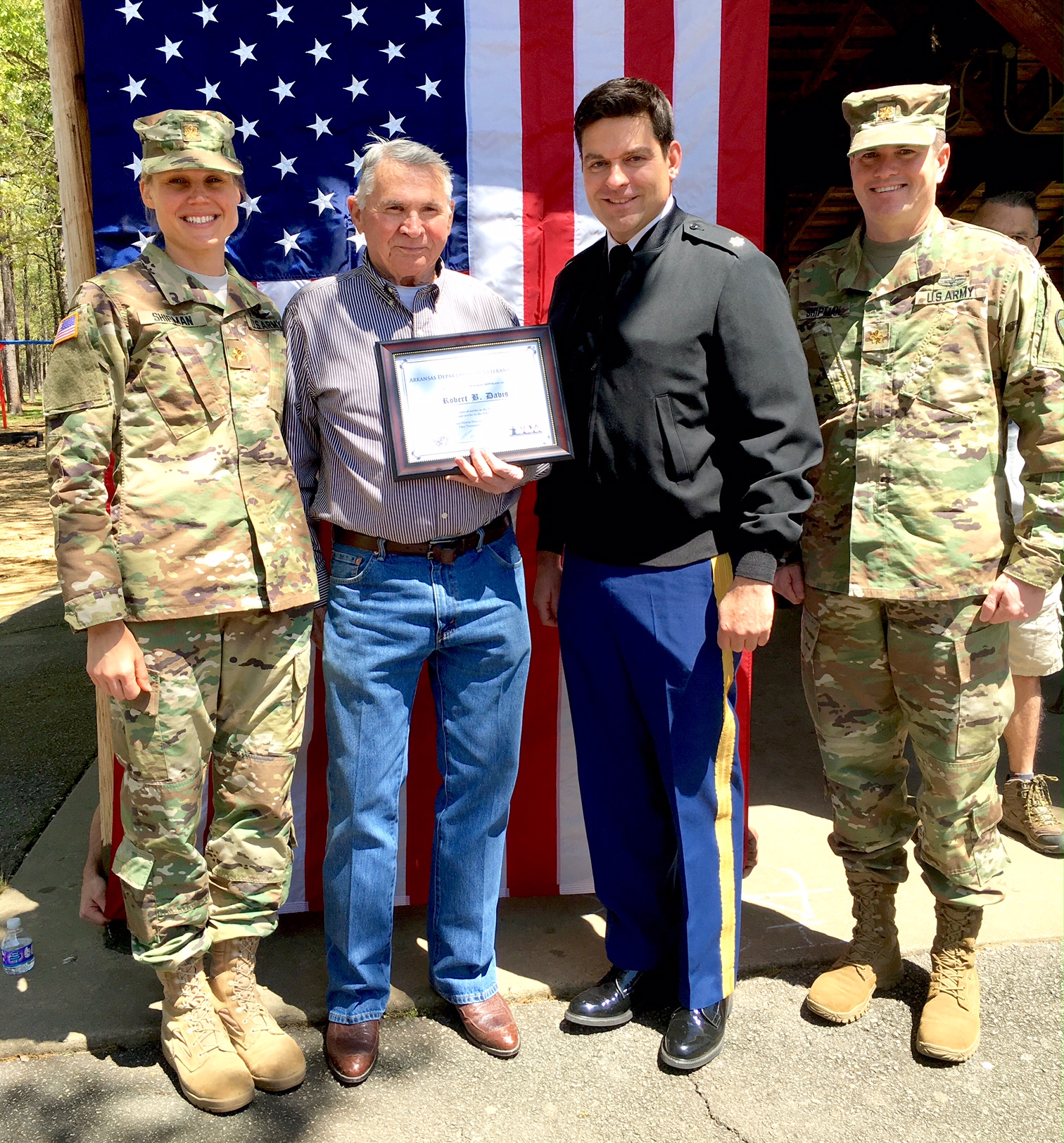 Arkansas Department of Veterans Affairs
Bestow the title of Honorary ADVAcate on
Robert B Davis
In recognition of 22 years of service in the United States Air Force and
continued support and service to the Arkansas Veterans Community
On this Ninth Day of April in the year
Two Thousand and Sixteen
Signed: Matt Snead

Pictured are Mellissa Shipman, Robert Davis, Matt Snead and Bryan Shipman.
Former Arkansas Congressman Hammerschmidt Passed Away



John Paul Hammerschmidt, who served Arkansas for twenty-six years in congress died April 1, 2015. He flew 217 combat missions during World War II mostly over the "hump" in the China-India-Burma theatre. Hammerschmidt received four Distinguished Flying Cross medals, the Air Medal with four oak-leaf clusters, and three battle stars. Following the war, Hammerschmidt continued serving his nation in the U.S. Air Force Reserves (1945–1960) and the District of Columbia Army Reserves (1977–1981).



Lt Col Robert Hite, Aviator Who Flew In Doolittle Raid on Japan, Dies at 95



Robert L. Hite, an Army Air Forces aviator who was captured by the Japanese and imprisoned for 40 months after flying in the Doolittle raid of 1942, the now ­celebrated mission that invigorated American morale early in World War II, died March 29, 2015 at a nursing facility in Nashville. He was 95. Among other awards, he was presented with the Distinguished Flying Cross.


Fisher and Floyd In Hall of Fame
Two members of the Ira Eaker Chapter were inducted into the Arkansas Military Veterans' Hall of Fame during ceremonies held Saturday, November 1 at the Embassy Suites Hotel in Little Rock. U. S. Senators Mark Pryor and John Boozman presented the Medallions to Master Sergeant Parnell Gene Fisher of Jacksonville and the late Major John Barrett Floyd of North Little Rock.
| | |
| --- | --- |
| Master Sergeant Parnell Gene Fisher earned the Silver Star Medal for Gallantry and the Distinguished Flying Cross for service in Vietnam as a member of the 4th Air Commando Squadron. | Major John Barrett Floyd, deceased, of North Little Rock served in combat in Vietnam as a Pilot and his awards include the Bronze Star Medal for Valor and two Distinguished Flying Crosses. |