C-119 Pictures
Can you help identify these photos?
Do any of you gentlemen recognize anyone or anything in these pictures-- taken we think, in 1955? The aircraft is C-119C tail number 51-2634, and it has the Evreux markings, but it looks like it might have been one where Bill Holt was trying to removed the red paint. In the background is a C-119 with no paint on the nose--maybe one from Neuibiburg. And the tail of another that has the ventral fins, so maybe they were in process of converting to F models. They are also wearing the older blue flying suits and flight jackets, and some are in obvious hand-me-downs from the old brown-shoe corps. I'll bet you the guy in the old button pocket and belt flying suit and garrison cap is a navigator.
These pictures came to me from a writer in France, whose information was they were taken at Dreux, but I don't think so. Also, the Army personnel are not Airborne, and those back packs are not parachutes. I believe it was a photo-op, and the pictures taken by an Air Force photographer, or by a French photographer.
The picture of 51-8260 was taken at Dijon. It is obviously a CF in process, and the marking would indicate Nueibiburg.
Cheers,
Chuck
Author of "Departure Message" & "Boxcar Down"
SherryChuck_RadoOp@msn.com
bonjour ou bonsoir ,

found some old C-119 pictures with people , taken at Dreux . At least I was told so . Maybe you'll recognize somebody ? Un less you have seen the pictures before . The immaculate C-119 with no markings was take at DIJON a french air base in 1955 . It came there to bring spare parts for a stranded F-86F . Hope you'll enjoy the documents . Would be glad to hear from you again . In the meantime , take care .

Best wishes ,

Jean-Pierre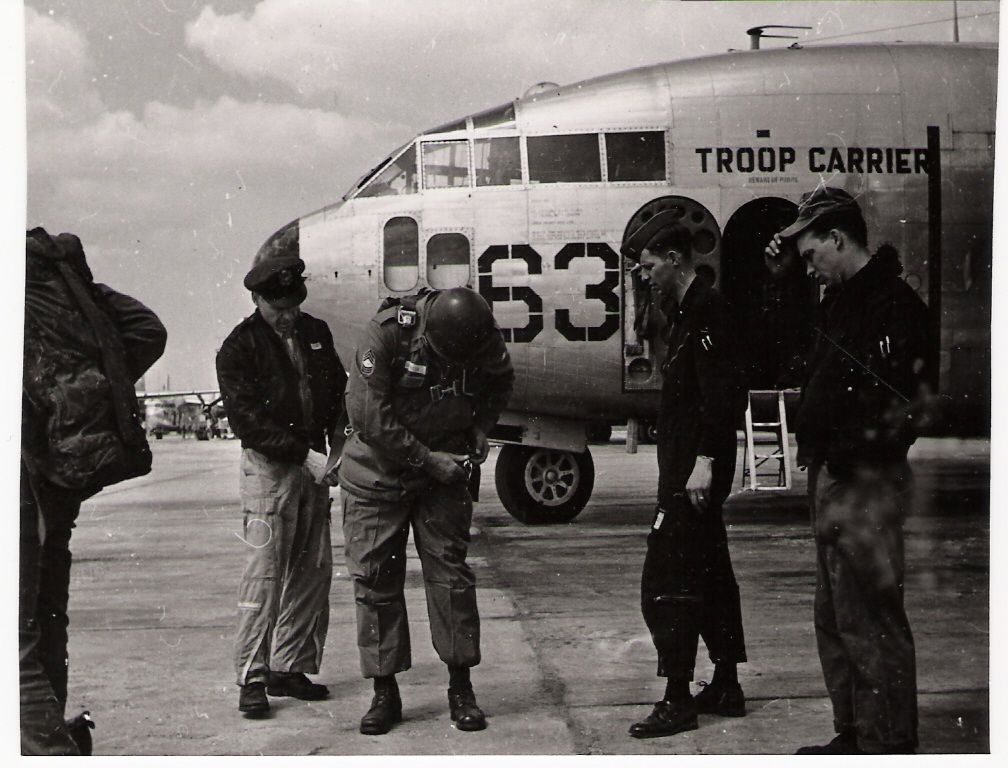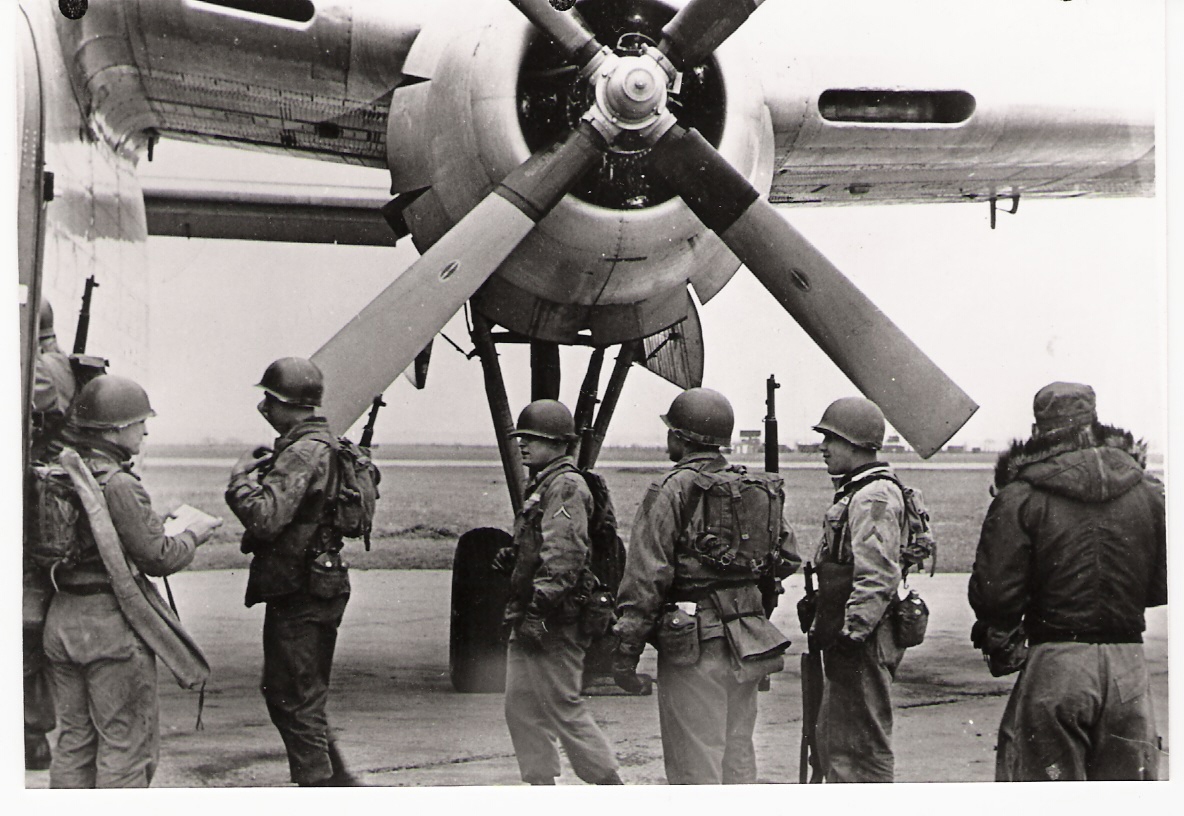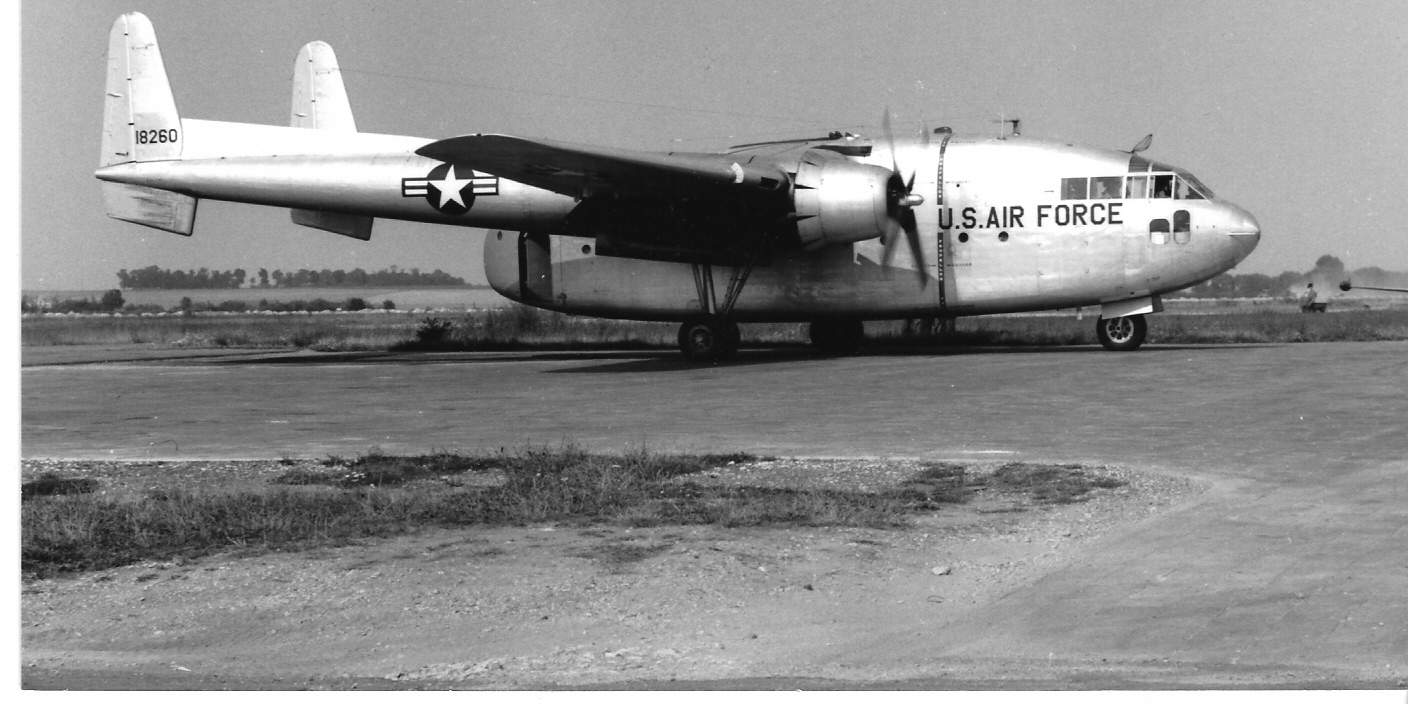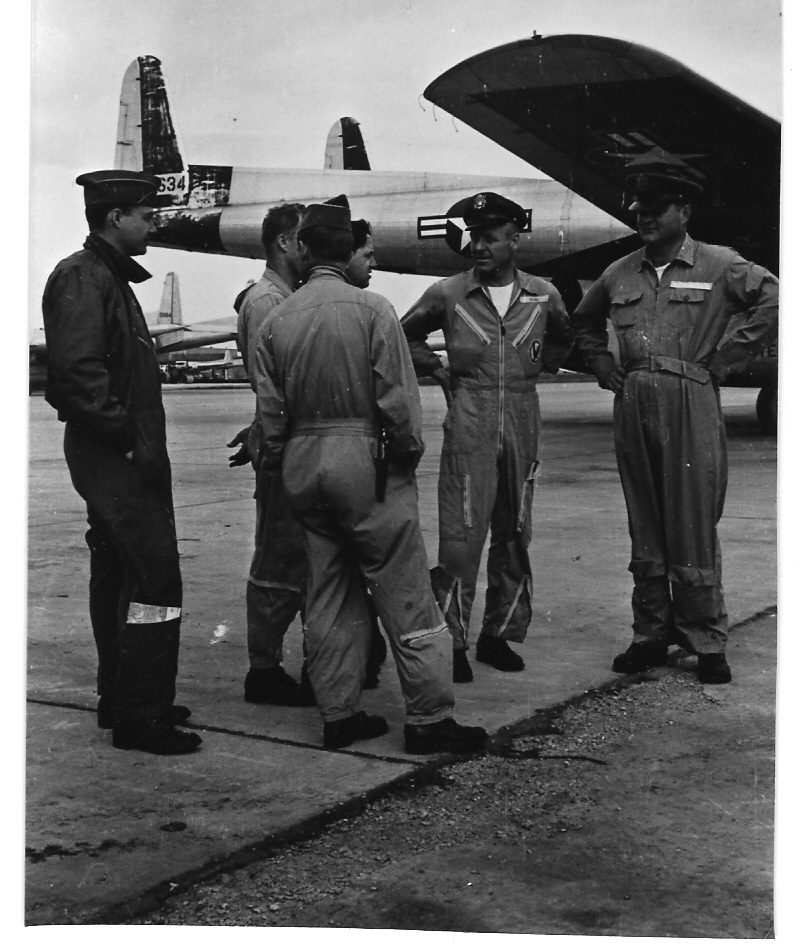 If you can help, please respond directly to: SherryChuck_RadoOp@msn.com