Photos - 2013 National Convention
The 2013 National Convention was held in Dallas, Texas, August 2013. Several awards were presented to the MOWW Chapter of Central Arkansas and its members. These photos depict those awards.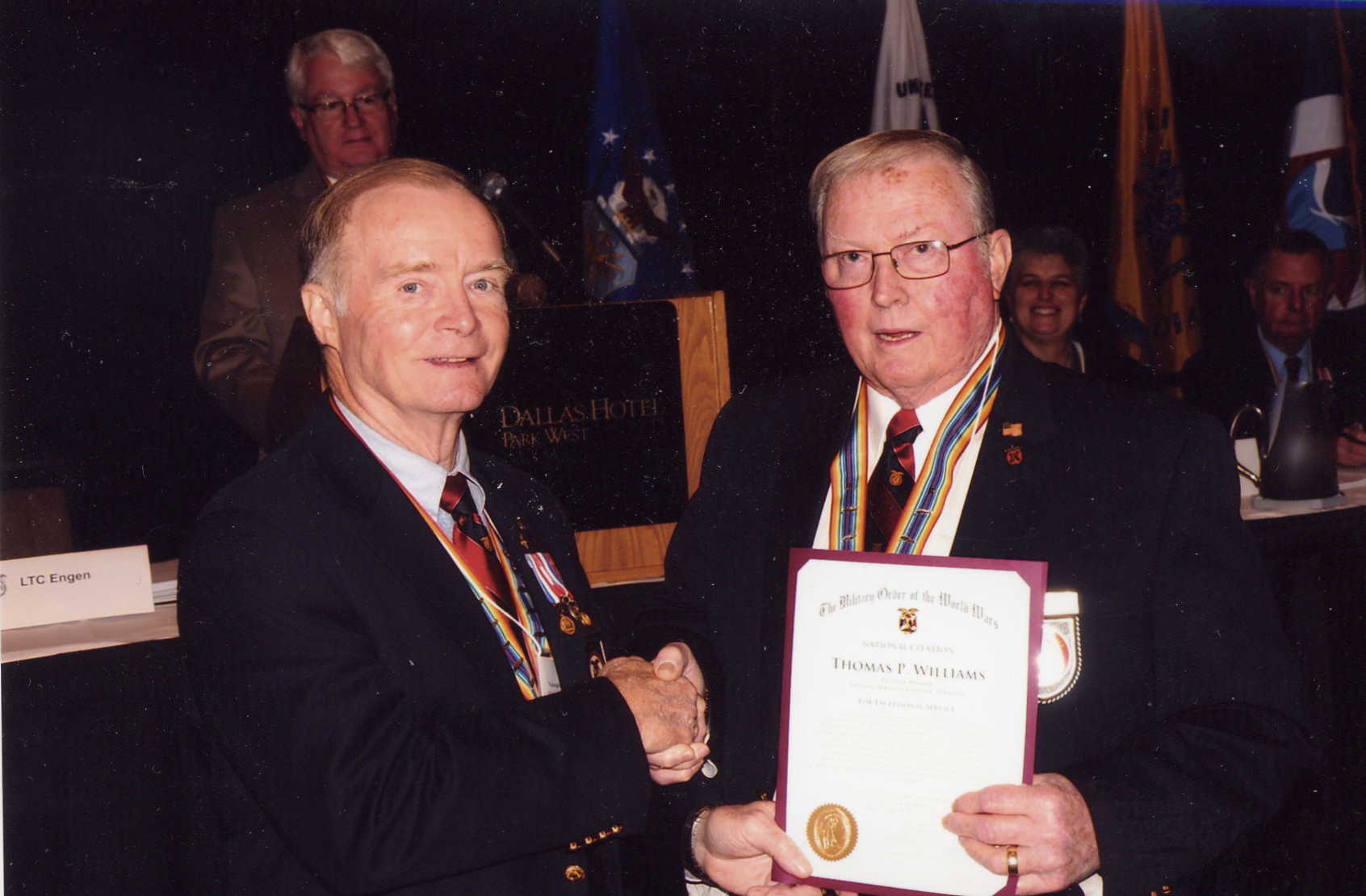 Pictured is CINC Gary Engen and Maj Bob Jones who accepts a National Citation for Col Tom Williams for his many contributions to the Chapter and the national organization over an extended period.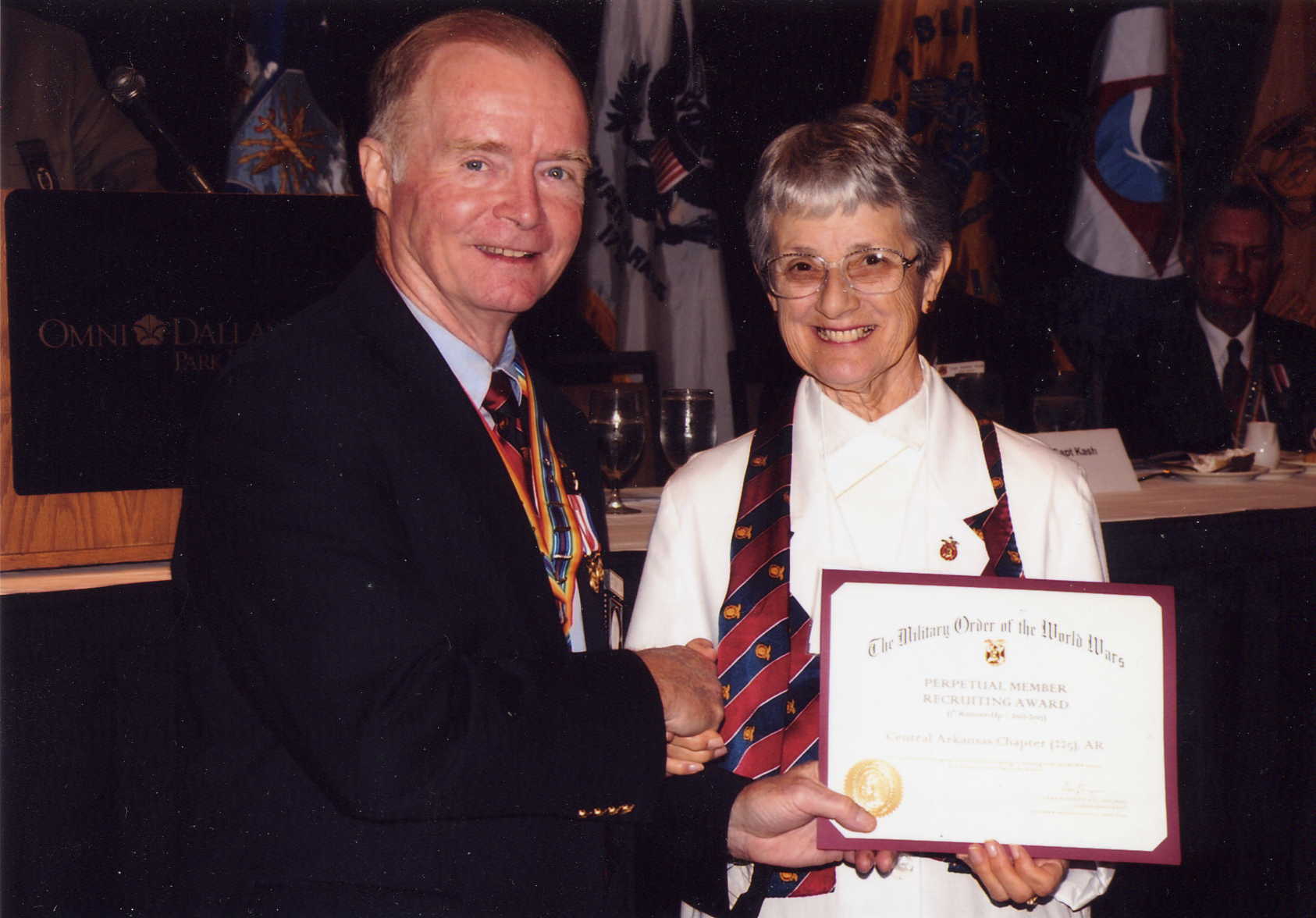 CINC Gary Enger presents and Ruth Elmer accepts the Perpetual Membership Recruiting Award on behalf of the Central Arkansas Chapter.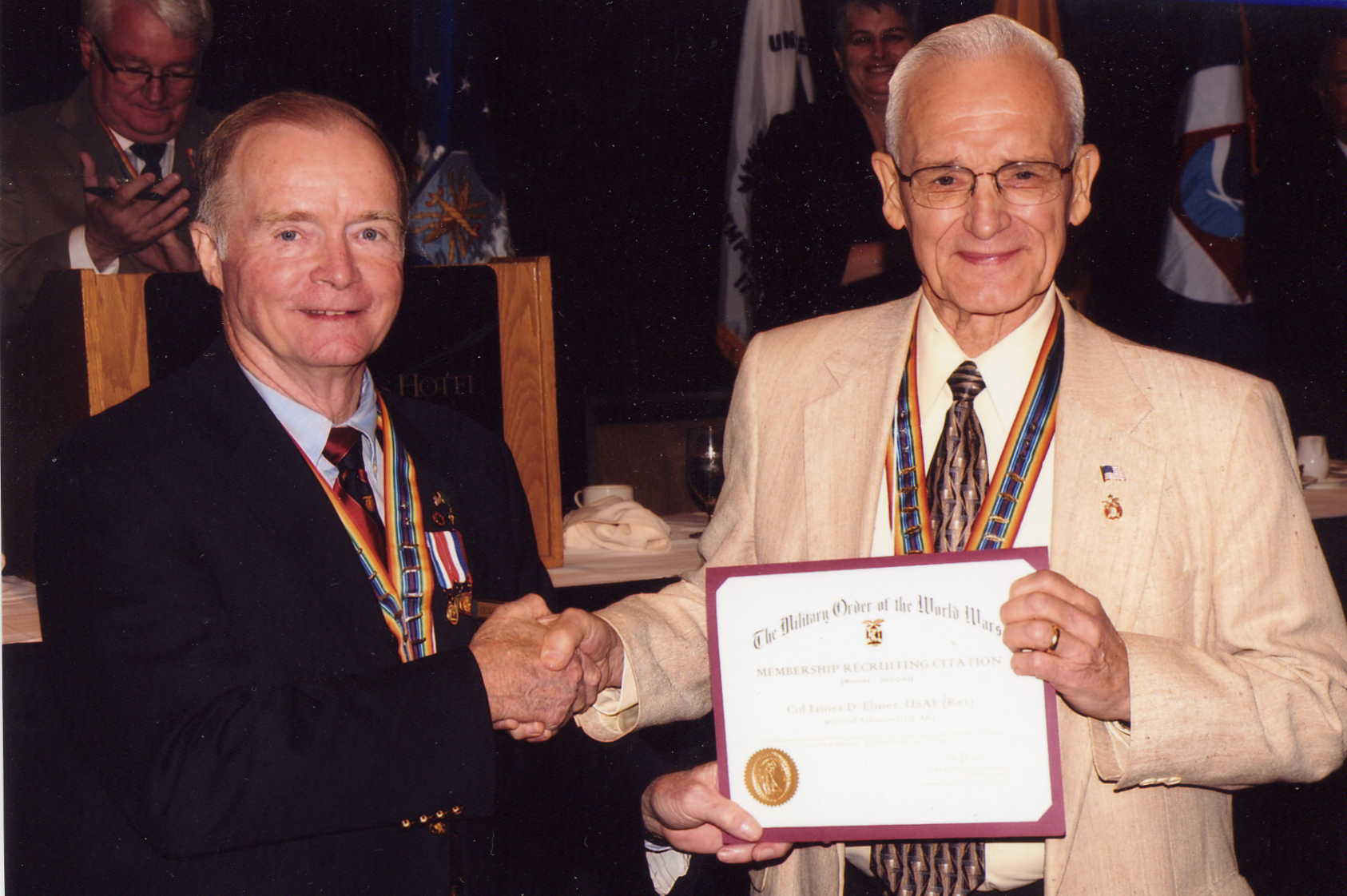 CINC Gary Enger presented Col Jim Elmer with a membership recruiting citation.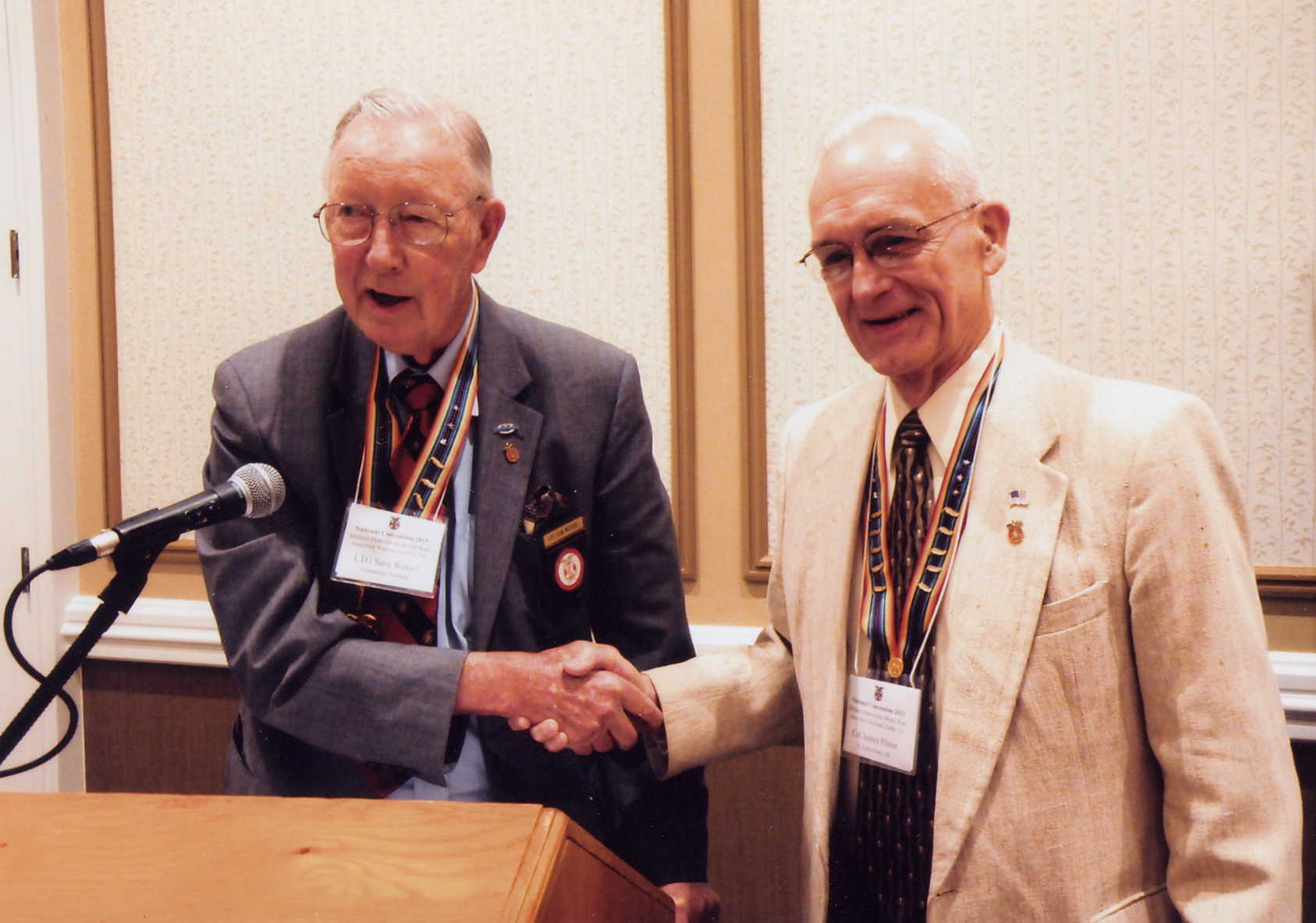 Past CINC Sam Wetzel shakes the hand of Jim Elmer for conducting a wonderful membership recruiting drive.