Youth Leadership Conference Attendees
The Chapter sponsored five attendees to the Youth Leadership Conference conducted at Texas Wesleyan University in Fort Worth, Texas, July 7 - 11, 2013. Those who attended were guests of the Chapter at the luncheon held on 4 September 2013 at the Western Sizzlin' in Jacksonville.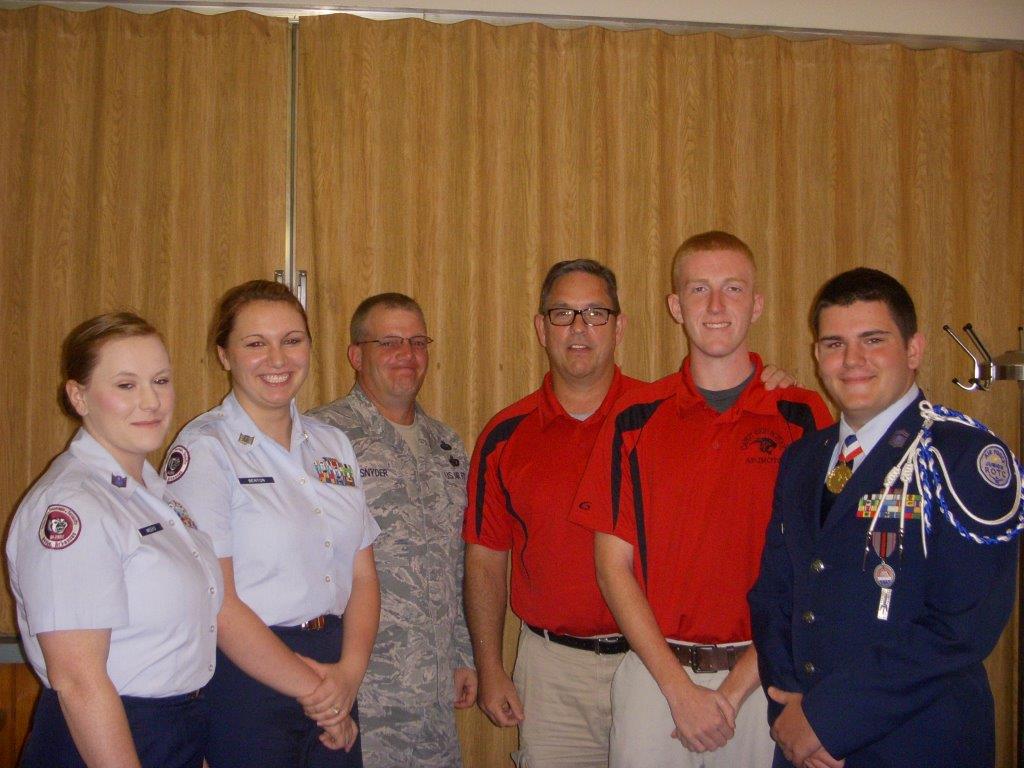 Pictured are (left to right) Allie Weeks (Beebe High School), Stephane Benton (Beebe High School), CMS (Ret.) Les Snyder (Beebe High School instructor), Lt Col (Ret.) Doug Haven (Cabot High School instructor), Chris Gowan (Cabot High School), Matthew Allison (Bryant High School). Michael Shinn (Lonoke High School) was unable to attend the meeting.