Chapter Meeting - 4 September 2013
The Chapter held a Quarterly Luncheon Meeting on 4 September 2013 at the Western Sizzlin' in Jacksonville. These photos were taken during that luncheon and meeting. Photos were contributed by Ruth Elmer.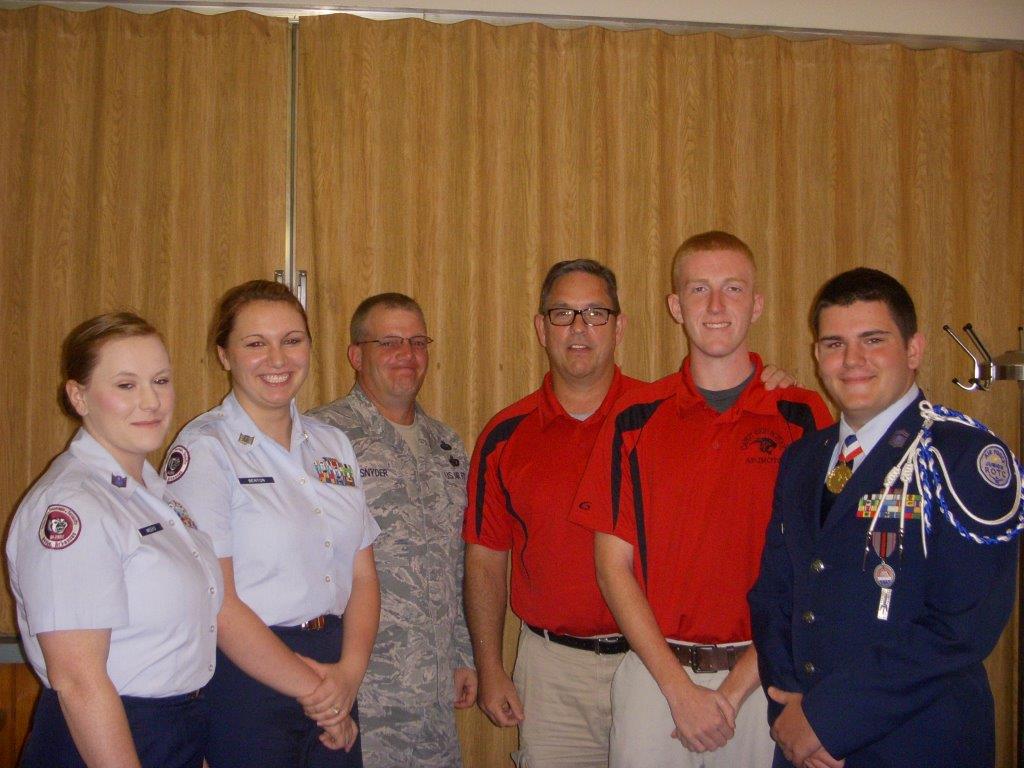 Recent Youth Leadership Conference attendees and their instructors were guests at the luncheon. Pictured are (left to right) Allie Weeks (Beebe High School), Stephane Benton (Beebe High School), CMS (Ret.) Les Snyder (Beebe High School instructor), Lt Col (Ret.) Doug Haven (Cabot High School instructor), Chris Gowan (Cabot High School), Matthew Allison (Bryant High School). Michael Shinn (Lonoke High School) was unable to attend the meeting.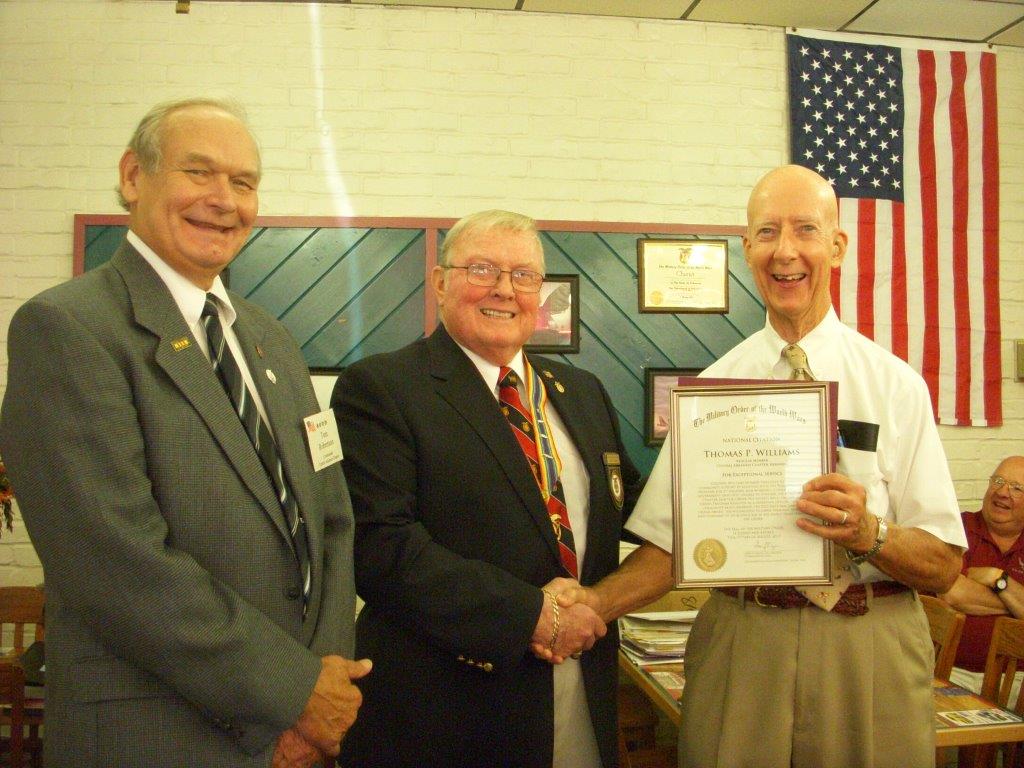 Region VII Commander Bob Jones (center) presented the National Citation to Col Tom Williams (right) for his contributions to the Chapter and the national Military Order of the World Wars while Lt Col Tom Robertson (left) looks on.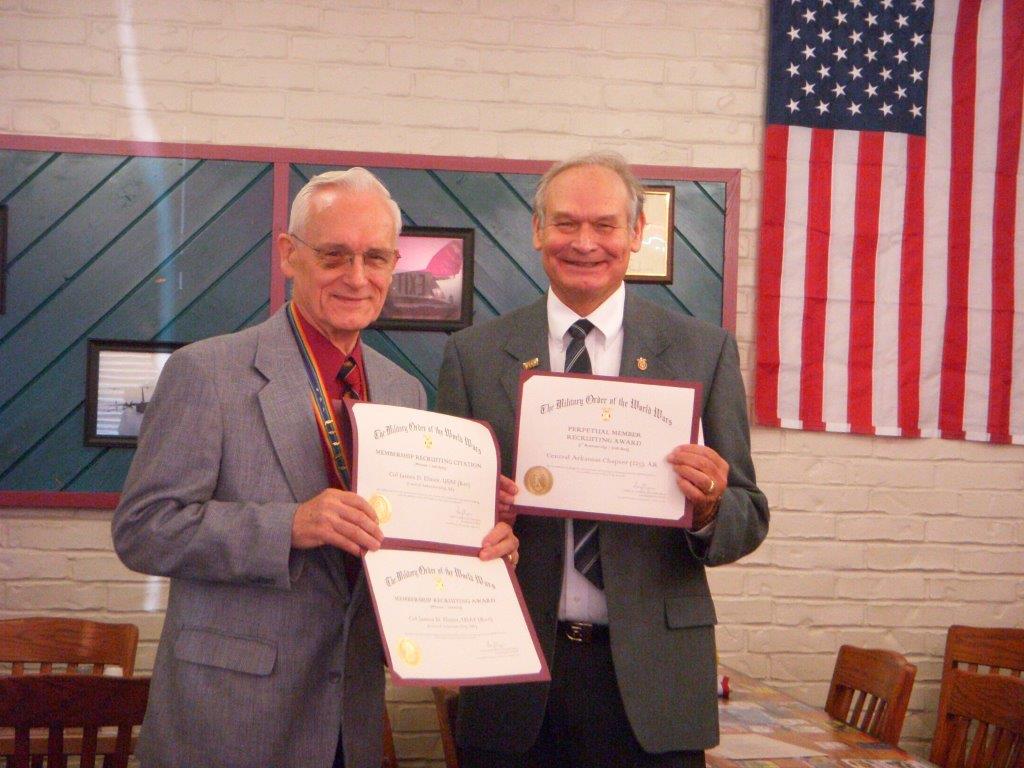 Awards for the recruitment of new members were made at the recent National Convention. Shown here are Jim Elmer with his award for recruiting the most new members and Tom Robertson with the award for second place in new chapter members..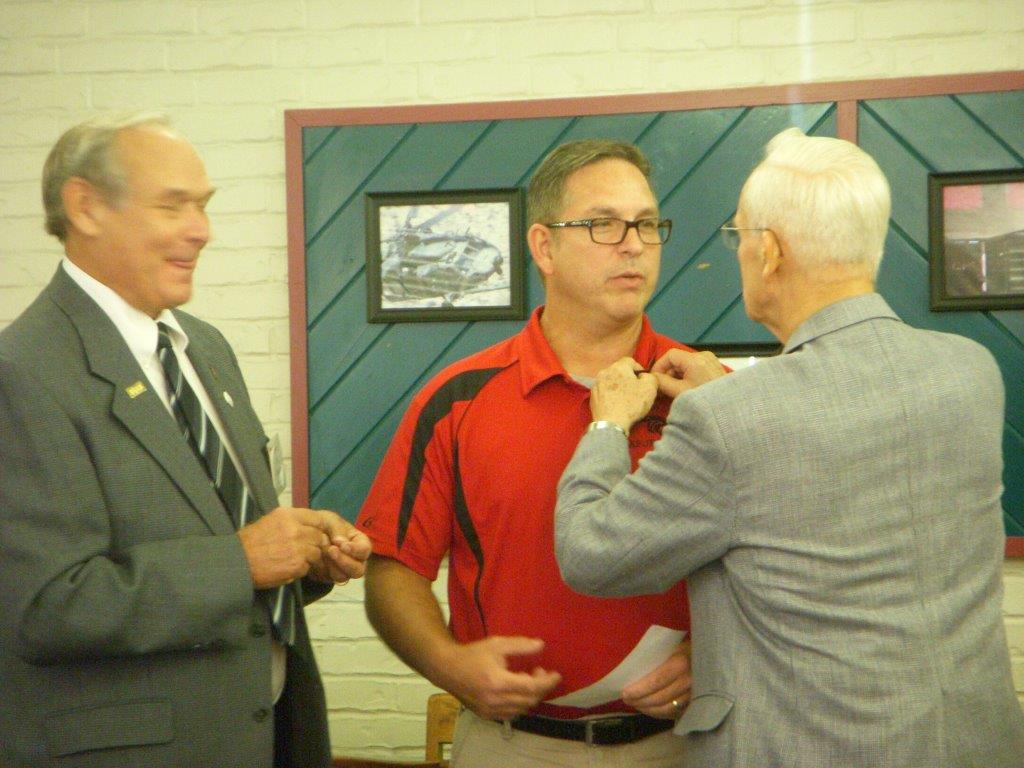 Lt Col Doug Haven receives his MOWW membership pin presented by Chapter Commander Lt Col Tom Robertson and pinned on by Past CINC Col Jim Elmer, his sponsor.