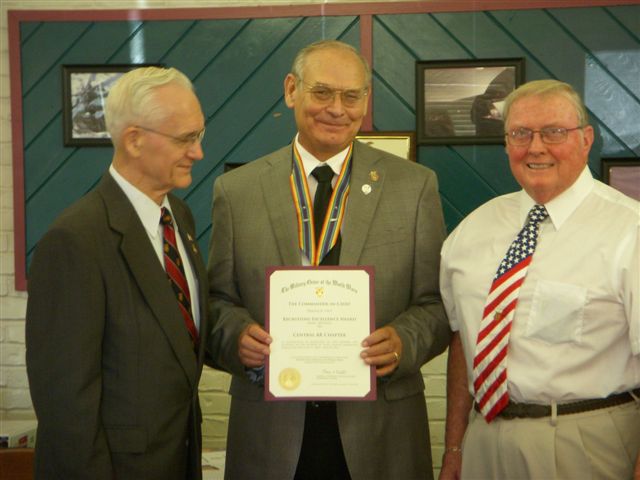 Jim Elmer, Tom Robertson and Bob Jones with certificate honoring chapter for being 2nd in recruiting.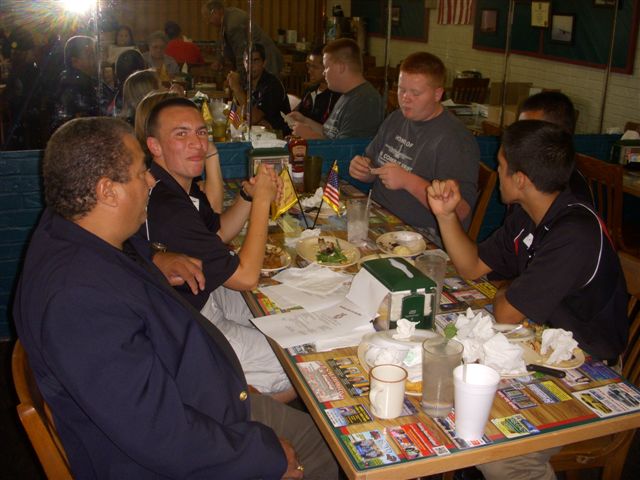 MSgt Benny Resto and YLC Students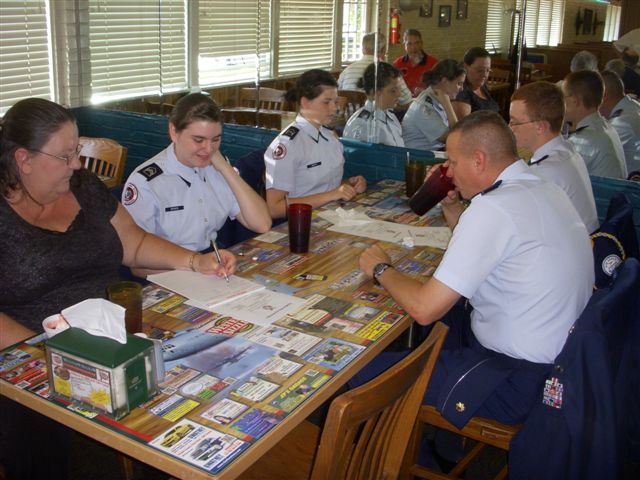 Mrs. Spikes, Students and Maj. Tim Jones.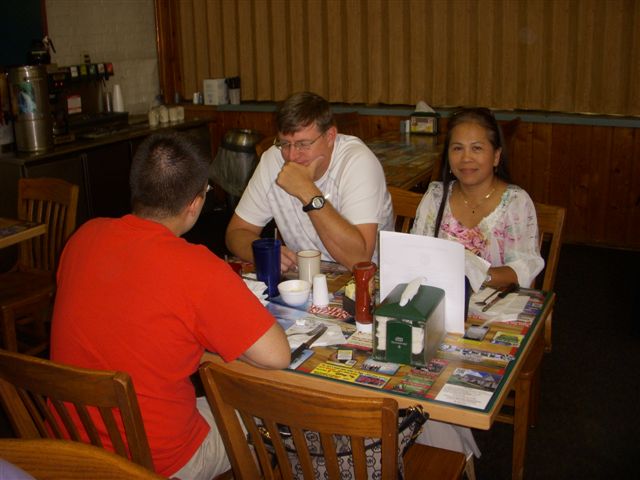 SrA Ryan Olrick (back to camera), Ray Olrick, Sherie Olrick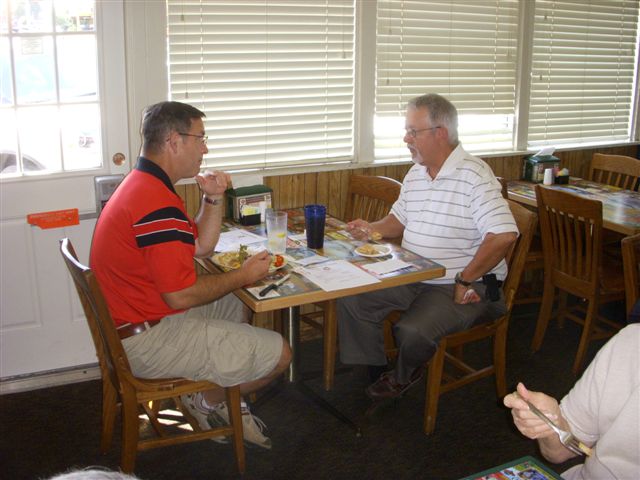 LtCol Doug Haven, new instructor at Cabot and Capt (Ret) Hank Haven.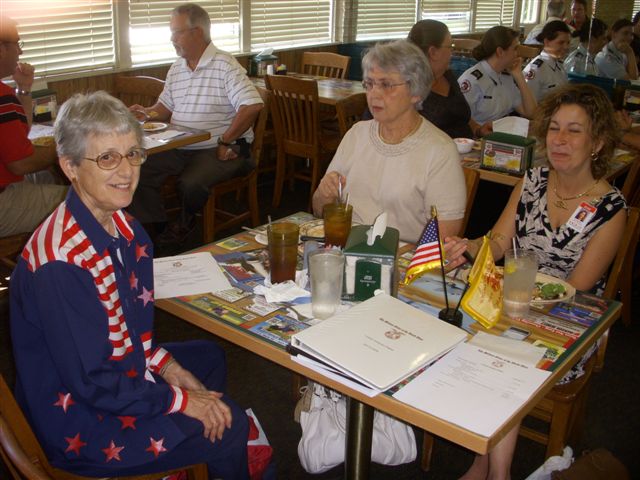 Ruth Elmer, (Hank Haven in background), Irene Wassell, Alice Obenshain.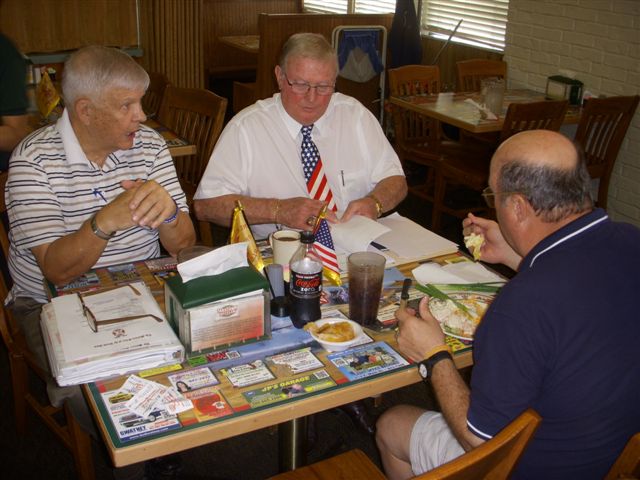 Bill Kehler, Bob Jones, Larry Louden.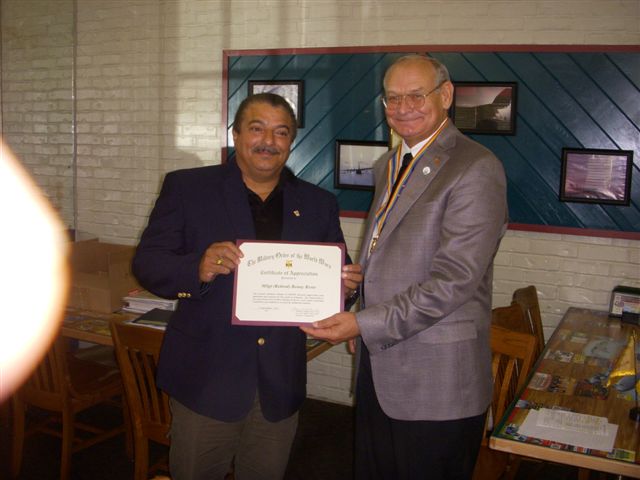 MSgt Benny Resto (certificate for driving) and LtCol Tom Robertson.

Jim Elmer with Certificate for Recruiting, and Tom Robertson.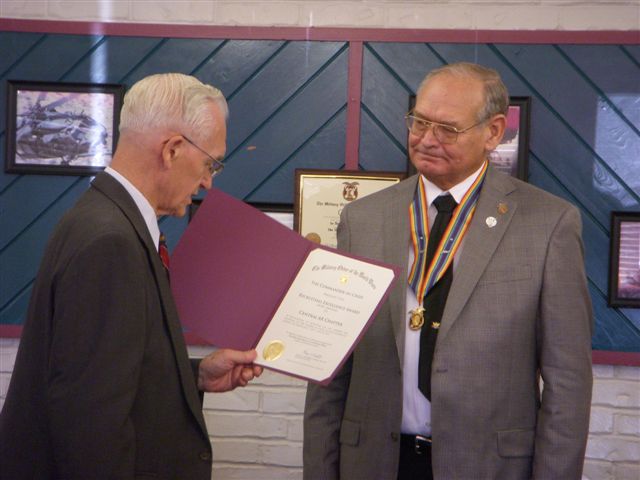 Jim Elmer reads to Tom Robertson -- Certificate for Chapter's 2nd place recruiting award.