Mercks, Whalens and Danzls Gathered in St. Cloud

The 25th anniversery of Lori (Whalen) and Tom Danzl in July 1997 gave Mercks, Whalens and Danzls an opportunity to gather and enjoy each other in St. Cloud, Minnesota. Folks came from Arkansas, the Carolinas, Illinois and North Dakota.


These pictures, from various sources, show only some of the activities. This is page one of four.

Click on the thumbnails to view a larger picture.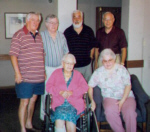 Before lunch, Gram posed with Ed, Leo, Bob, Mike and Cathi.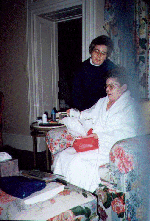 Anna Marie and Anita are shown during their October '96 visit at Colorado Springs' Broadmoor.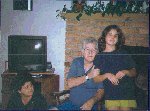 Leo with Gram, Madeline and Gina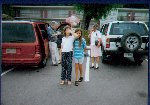 Leo and Bev are shown with Gina and Cindy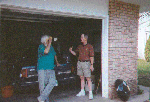 Bob and Kurt in conversation.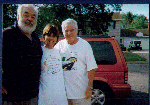 Bob, Madeline and Ed pose for the photographer, Kim.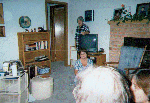 Jo, Roberta and others are visiting with Anna Marie.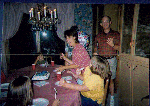 Kurt watches as Madeline serves part of the gang.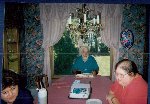 Roberta, Bob and Kim at table.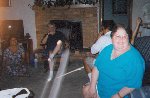 Roberta, Leo, Chuck, Kim at a favorite gathering place.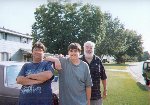 Tommy, Charles Michael and Bob.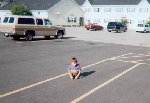 Kyle of Carolina..

More Pictures: Pictures, Page Two
And Even More: Pictures, Page Three
And Still More: Pictures, Page Four

This page was updated September 27, 1998 by Ed Merck.
If you have comments or suggestions, email me at ed_merck@yahoo.com

This page created with Netscape Navigator Gold